After years of progress in production capability and capacity, Taiwanese hand tool makers have steadily risen up the global supply chain from their original OEM (original equipment manufacturing) role to the ODM (original design manufacturing) level. Their success in connecting "Made-in-Taiwan" with high-end, high-profile hand tools owes to relentless R&D and product quality improvements, as well as a reputation for trustworthiness.

In recent years, however, Taiwanese hand tool makers have witnessed their global market shares and profits fall sharply due to cheaper, low-end products made by rivals in emerging countries, mainly China and southeastern Asian countries. The trend has prompted some insiders to shift their focus to OBM (original brand manufacturing) to fend off rivals.

A brand is a symbolic embodiment of all the explicit information connected to a company's name, products or services, which is often developed to represent implicit values, ideas and personality. Branding is a go-to-market strategy that, when successful, can create expectations and associations between a branded product and consumers.

It is widely believed that branding will bring Taiwanese hand tool producers higher margins than OEM and ODM. However, branding is often easier said than done, due partly to limited resource and partly to longtime neglect to marketing.

Realizing the importance of branding, the Taiwan Regional Hand Tools Association invited National Chung Hsing University's Electronic Commerce professor, Lee Tzong-ru, talk about branding this July, to help the industry to sharpen its branding competitiveness.

As a joint branding consultant at the Taiwan External Trade Development Council (TAITRA), Lee is now one of the top marketing scholars in Taiwan. He has a strong background and practical experience in helping Taiwanese producers to brand their products. He was also named among the 2,000 most outstanding intellectuals of the 21st century in the field of marketing and logistics by International Biographical Center, Cambridge, England in 2005.

The following sums up an interview with Lee on his perspective of the feasibility of branding for Taiwanese hand tool makers.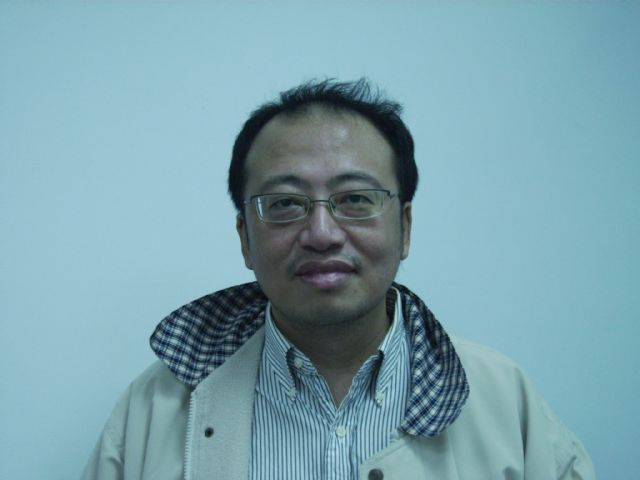 Prof. Lee Tzong-ru of the Institute of Electronic Commerce at National Chung Hsing University.
Overcoming Branding Illiteracy
Lee indicated that inertia in branding is presently a common phenomenon in the industry of hand tool manufacturing in Taiwan. "OEM and ODM have assured profits, so many companies see branding as costly and risky and an area of less important in their annual budgets."
However, the biggest problem is that the longtime concentration on OEM and ODM has made Taiwanese makers illiterate to OBM; more specifically, they have no clear idea about marketing and branding. Lee said "In many cases, they get excited about OBM and are willingly to spend money initially, but the output is often bad, because they just blindly follow existing globally leading brands, design featureless logos for their brands, flounder through marketing and finally end up failing."
"Branding is more than just labeling products with trademarks. It is a serial process for differentiating a company and its brand in a segment, which includes decision-making mechanism, conveyance of company's essence and ideas, production, quality and logistics management, marketing strategies, brand management and brand value creation," he said. "Hence, blind obedience is the worst branding policy."
Also noteworthy is that quite a few Taiwanese hand tool makers confuse a registered trademark with a brand. The truth is that a trademark is merely a distinctive sign or indicator, which is used by an individual business organization to allow buyers to uniquely identify the source of its products or services. In comparison, a brand, which can be presented with a name, logo, slogan, or design scheme, is a collection of images of a company as well as an association of specific products or services among consumers. In other words, a brand can create value for a company, but a trademark can't, according to Lee.
Elements of Successful Branding
Failing to apply valuable, particular elements to effectively achieve explicit and implicit identity of brands is also another problem commonly seen in Taiwanese hand tool makers' branding strategy, Lee said, speaking from his real-world experience.
Lee confessed that the popularity of eastern cultures has widely changed Taiwanese people's viewpoints about styling and visual appeal from the ground up and, and this has also affected tool designers and makers to extensively apply occidental elements in their brands to attract eastern buyers. But, he feels such concepts are useless to makers trying to differentiate their brands from globally leading brands.
Lee strongly believes that Taiwanese hand tool makers should try to differentiate their brands from competitors. "Applying oriental elements, like Buddhist motifs, in a brand or product is easier and more effective for Taiwanese makers than occidental elements, partly because those have become part of our life, and partly because those are mysterious and attractive for eastern consumers."
One living example is Taiwan's largest hammer maker Lucky-Brand Industrial Co., Ltd., who innovatively applied a concept of tai chi, an ancient Chinese cultural element that is a state of absolute and of indefinite potentiality, in design of its Tai Chi series of own branded hex key wrenches. The design concept has helped Lucky-Brand to achieve strong brand identity in the segment.
Lee added that Taiwanese makers who actively plan to develop successful own brands must try to redefine their existing products with new elements to enhance their marketability. He mentioned one maker who applied a premium and classical exterior design in its saws and marketed them as not only hand tools but also decorative household items. The strategy effectively positioned its brand in the segment and helped the maker differentiate itself from rivals.
Adding personality to a brand is another good way to achieve brand differentiation, Lee said. Such a brand identity can be easily associated with a vivid image of specific products and services.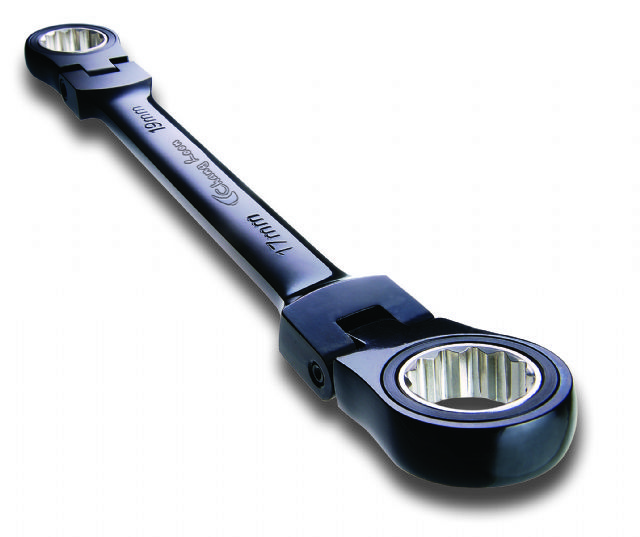 Taiwanese hand tool makers can benefit from applying oriental elements in branding.
Taiwan Can Brand
Lee suggested that Taiwanese hand tool makers carry out the six stages of brand development, including SPT (Segmentation, Targeting and Positioning) analysis, database construction, CRM (Customer Relationship Management), consumer demand analysis, consumer behavior research and product R&D. Though time-consuming and costly, these steps are necessary, he said.
Successful branding also hinges on good product quality and functionality as well as production capability and capacity: areas in which Taiwanese hand tool makers excel in the global market, Lee said. "The best edge of Taiwanese makers is their clustering in Taiwan's central counties of Taichung and Changhua." In fact, clustering enables them to form a full supply chain of hand tools in the area. The close ties with each others also make collective marketing and branding feasible.
"Above all, collective marketing and branding are concepts of resource integration that can help companies to overcome resource and size limitations when competing against international large-sized brands," Lee said. "The strategy can work very well as long as Taiwanese makers can work hard together to build a sound production and marketing network."
Lee also encouraged Taiwanese hand tool makers to take advantage of government resources and attend open seminars provided by colleges on the island to minimize resource limitations. "In fact, resources are more available than one might think," he added. The government-funded TAITRA and National Science Council, as well as National Association of Small and Medium Enterprises and Industrial Development Bureau all provide subsidies for Taiwanese makers to develop brands.
Lee also notes that promoting own brands via the Internet is economical approach for Taiwanese makers, particularly in view of the advanced state of e-commerce technology in Taiwan. He noted that Chewren Industry Co., Ltd., a Taiwanese supplier of wrenches and handles, has teamed up with related institutes and colleges to market own branded products online.
Lee said that hand tool makers should not be put off by the idea of globally branding their products, noting that a number of globally leading brands, like Acer, Asustek, HTC and Giant, are also from Taiwan. Strong OEM and ODM capability will definitely help companies to enter the OBM market in the future, Lee said.
(SC)