In recent years and amid crude oil prices beyond own control coupled with relatively modest-sized domestic market as well as intensifying rivalry, several Taiwanese petrochemical manufacturers have been vigorously diversifying product applications, so as to further create business opportunities.

Formosa Plastic Corp. (FPC), recognized as the largest petrochemical maker in Taiwan, has been eyeing major export markets as China and India for many years as buyers of its polyvinyl chloride (PVC) products, also vigorously developing new customers in the Middle East, Africa and Latin America. To further broaden business scope, the company has been trying to win new orders from suppliers who process and make electrical cables, medical equipment, and automotive artificial upholstery.

Another Taiwanese petrochemical maker, China General Plastics Corporation (CGPC), has successfully sold its PVC compounds to customers in emerging markets. By utilizing its established technical capability in supplying original equipment (OE) automotive PVC or vinyl upholstery products, the company has tied up with automotive suppliers in joint development of automotive-upholstery markets in Taiwan, China, Southeast Asia and Latin America. CGPC's self-developed FORBID SRT PVC upholstery with upgraded anti-soil formula won the best-product award from Interior Design of the U.S., with the new product expected to elevate CGPC's sales revenue by 15 percent this year.

FPC pointed out the falling crud-oil and ethylene prices are expected to help strengthen its export competitiveness. If the oil price can remain US$75 to US$80 each barrel, the company's average profit margin from PVC manufacturing with ethylene can be 6 percent. In addition, FPC said, it would continue to explore the Chinese and European markets, as well as further strengthen its vertically integrated competitiveness in liquid alkaline and PVC materials.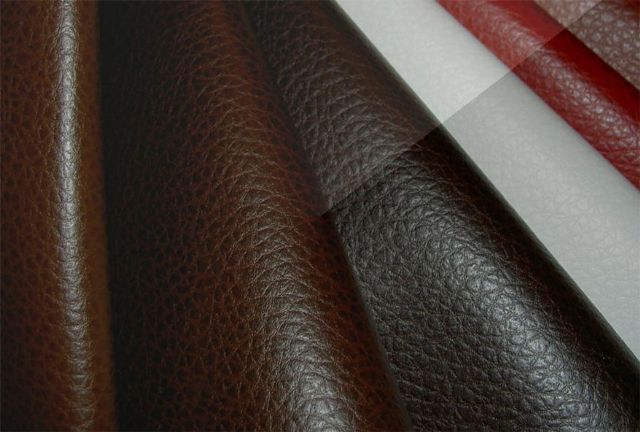 The FORDBID SRT PVC upholstery made by Taiwanese petrochemical maker CGPC. (photo from Internet)
FPC said that along with the increasingly stringent environmental-protection inspection in China, the use of liquid alkaline will greatly increase. In addition, China is scheduled to weed out some old liquid alkaline production capacity, to create increasing demand for the product that is expected to drive up prices of such material.
On the other hand, FPC said, the European Union has announced to close mercury-method liquid-alkaline production lines by December 2017, whose total annual capacity is about 3.39 million tons. Such change in the supply chain is expected to benefit FPC.
Currently CGPC exports its PVC powder mainly to China, India, Southeast Asia, Bangladesh, and Latin America; while the company's PVC compounds are shipped mainly to India and Nepal. In order to upgrade its operational flexibility, CGPC said it will focus more on shipping the PVC compounds to downstream makers in China and Southeast Asia, while simultaneously consolidate its leading-supplier position in Nepal and India.