With high-profile firms as Tesla, Google and Uber developing new technologies as autonomous cars amid the growing trends of Smart City, automotive telematics, Internet of Things (IoT) etc., new forms of smart mobility are helping cities solve traffic congestion and reduce emissions.

A new report from Navigant Research analyzes the global market for smart urban mobility infrastructure and services in smart cities, including car-sharing, advanced traffic management, smart parking, and other transportation innovations, with regional forecasts for revenue, through 2024. According to the new report, the market for smart urban mobility infrastructure and services is expected to exceed US$25 billion by 2024.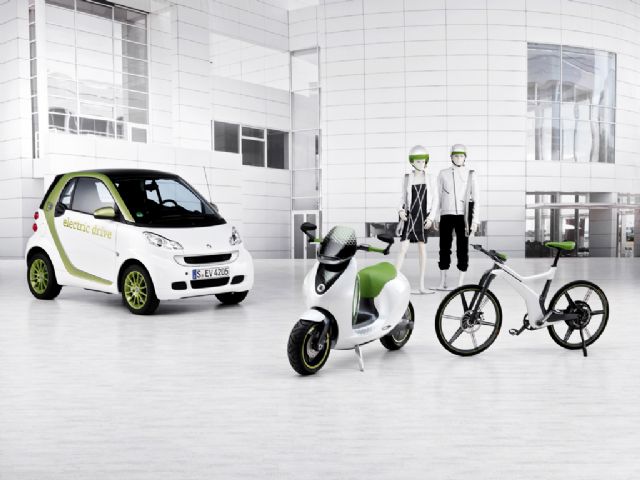 Many international players, like the Daimler Group, are aggressively innovating solutions for smart urban mobility. (photo from Internet)
In cities around the world, thoughts on mobility in urban areas are beginning to shift in light of increasing traffic congestion and its impact on local economies, environment, and quality of life. As a result, Navigant Research says, cities today are moving toward a model of on-demand mobility in which citizens can take advantage of many clean transportation options that meet their immediate needs.
"In an increasingly connected environment, cities have now become the focal point for a range of new mobility tools such as car-sharing, rideshare apps, and advanced traffic management—key elements of a smart city mobility strategy," says Lisa Jerram, principal research analyst with Navigant Research. "Some cities are now going a step further by connecting different mobility modes to create on-demand, sustainable, and flexible urban transportation systems."
Infrastructure investments like real-time traffic management, public charging networks, and smart parking systems are being complemented by new mobility services like car-sharing services and rideshare apps, as well as solutions that tie these elements together to provide on-demand mobility, the research firm says.
According to Navigant Research, these new and innovative forms of mobility are the result of both public investment and private enterprise that ultimately help cities reduce emissions and congestion.