Vismile Inc. is a highly tech-savvy firm at the cutting-edge of using IT to enhance shopper-friendliness and online retail marketing efficiency, by having successfully developed the world's first 3D virtual fitting room for fashions. The company consists of a team of young and passionate designers, engineers and marketing professionals to create cutting-edge solutions for the fashion industry.

Jenan Huang, general manager of Vismile, says that the company's 3D virtual fitting room allows shoppers to try on clothes online without the hassle of physically changing clothes. Through Vismile's state-of-the-art fitting room, he explains, customers virtually try on clothes by simply clicking the items of interest on screen. Their body figure is shown wearing clothes  of their choice in 3D that can be viewed from different angles. Therefore, shoppers can try on multiple choices quickly to make online shopping convenient, enjoyable and hygienic, also minimizing need to return merchandise. Updated catalogues can easily be uploaded into the system to make this an ideal online marketing tool to promote new products.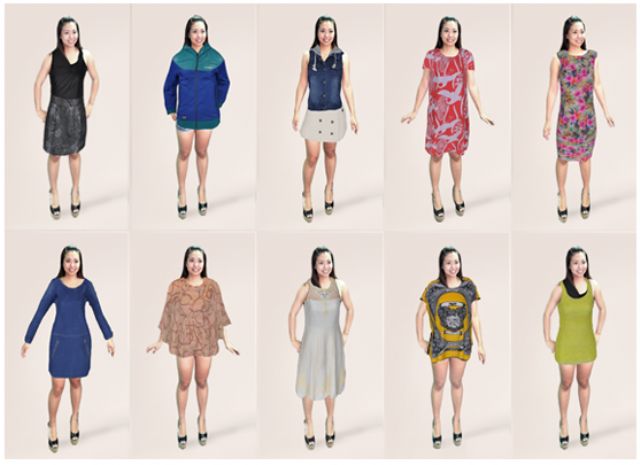 Vismile is a highly tech-savvy firm having successfully developed the world's first 3D virtual fitting room as an ideal marketing tool for online retailers.
Vismile's 3D virtual fitting room has many advantages:
1. Multi-function user-friendly system: Besides being easy to use for virtual clothes try-on, it also offers features as style consultant, advertisement alerts, consumer preference analysis, and social media sharing etc.
2. High quality 3D modeling: 3D images are constructed from real clothes to reflect actual texture and cut, rendering images that look lifelike despite being virtual.
3. Swift delivery of 3D modeling images: The efficient 3D modeling service enables the latest merchandise to be immediately viewable in the system.
Vismile Inc.
Tel: +886-2-2516-0238
Email: jenan@vismile.com.tw
Website: www.vismile.com.tw