Yulon Motor Teams Up with Taiwanese Partners to Develop Prospective Auto Techs
2017/08/31 | By Alan Lu
Yulon Motor, a Taiwanese leading carmaker who also supplies middle-scale vehicles under its Luxgen brand, released a variety of innovative, prospective auto technologies that can be applied in ADAS (Advanced Driver Assistance Systems), Internet of Vehicles, and EV (electric vehicle) at a Taiwan auto-tech summit held jointly with Yan Ching-Ling Industrial Development Foundation earlier.
The abovementioned new technologies are products of the so-called "Super Tier-1 Supplier Team", an alliance initiated by Yulon Motor, who aims to tap synergies among local partners and achieve the goals of zero pollution, zero distance and zero accident in cars, and consisting of several local high-profile electronics firms such as AnTec, Whetron, and Otobrite, Hua Chuang Automobile Information Technical Center, the subsidiary of Yulon Group.
To help local manufacturers and start-ups to better tap the global market for smart cars, as well as self-driving and new energy vehicles, Hua Chuang plans to establish a tech-pioneering platform to upgrade Taiwan's R&D capability of the abovementioned auto techs and cultivate new talents in the fields, noted Chen Kuo-Rong, Yulon Group's deputy chairman.
Chen stressed that with Hua Chuang's platform, Taiwanese auto parts manufacturers will not have to play a lone hand in the global competition as they have so far, for the platform could help match them to international buyers so as to enhance business opportunities.
Yulon Motor has worked closely with 143 local auto parts manufacturers, including AnTec, the subsidiary of Hon Hai Group, the world's largest EMS (electronic manufacturing service) provider by size. Chen said that AnTen will benefit from the recent cooperation program as Hon Hai is actively developing the market for the Internet of Vehicle.
While Hua Chuang works as an R&D powerhouse for Yulon Motor and also plays as a key role in the development of Luxgen, the newly-developed platform and the recently hosted summit are expected to serve as a new promotion channel for the company and set up a new milestone for Taiwanese auto technology.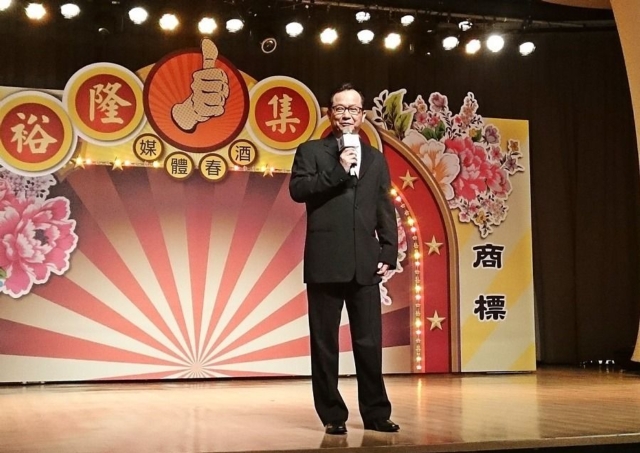 Chen Kuo-Rong, Yulon Group's deputy chairman. (photo provided by UDN.com)