Business-focused event is organized to show off and share stunning R&D achievements by major universities in Taiwan's southern region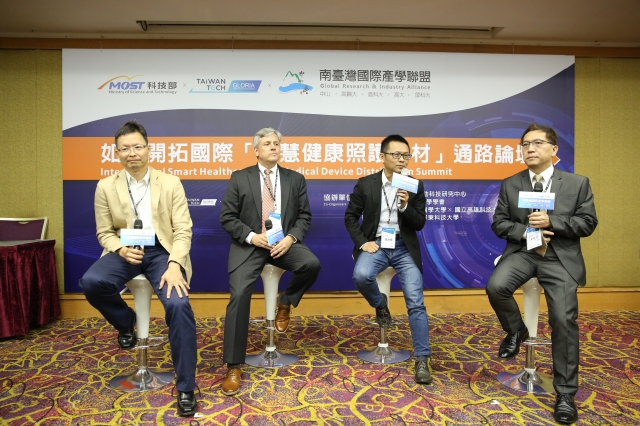 photo courtesy of Southern GLORIA
Southern GLORIA (Southern Global Research & Industry Alliance) is a cross-university R&D team formed by Taiwan's five major universities in the southern region, namely Sun Yat-sen University, Kaohsiung Medical University, Kaohsiung University of Science and Technology, Kaohsiung University and Pingtung University of Science and Technology in response to the GLORIA project initiated by Taiwan's Ministry of Science and Technology.
As the first and only of its kind in Taiwan, the alliance is established with a goal to tap the synergies among the five founding universities, and has effectively worked out a variety of advanced, innovative smart medical equipment and related technologies that are rarely seen in the industry.
To demonstrate those innovations in search of technology transfer partnerships with local and foreign companies, Southern GLORIA joins hands with TAITRA to host the "Smart Healthcare and Medical Device Technology Exchange and Business Matchmaking" conference during MEDICARE TAIWAN and SenCARE 2018.
Among the most anticipated new technology presentation by the alliance in the conference is the "Development of Advanced Materials for Smart Assistive Device and Drug Carrier" by Professor C.T. Pan of Sun Yat-sen University. The advanced materials are extracted from a mixture of BST/PVDF and PCL using a combination of near-field electrospinning and phacoemulsification technologies, and then formed into a smart patch through interdigital electrodes. The patch is mainly used in the production of smart cushions and robotic assistive devices, such as exoskeletons, for lower limbs, and can detect pressure and physical conditions of a user when coupled with sensor arrays as part of the alliance's independently developed control system.
Southern GLORIA's chief executive officer S.N. Chang notes that the alliance members work out those smart assistive devices in response to the rapid development of smart manufacturing technologies, all of which are highlighted with logical and flexible designs, comparatively low production costs, rapid forming process and high material efficiency.