An event organized for Taiwan's functional food ingredients and related food products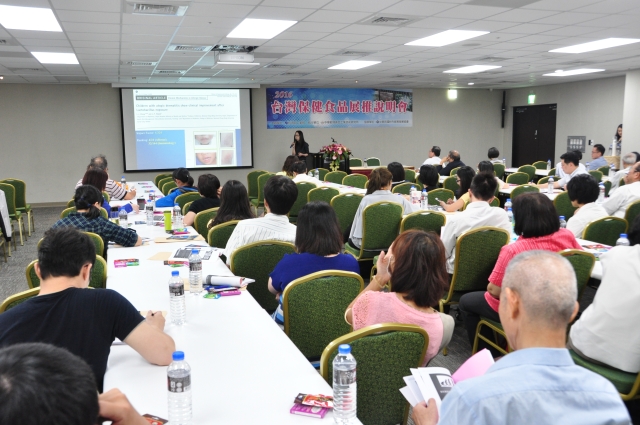 The 2018 Expansion & Promotion for Taiwan Functional Foods is scheduled July 19 in Taipei Nangang Exhibition Hall 1 (photo courtesy of event organizer).
Taiwan boasts a variety of homegrown functional foods and food products with tried-and-true features, to which the application of advanced bio-technologies developed locally are attributable.
The sector in Taiwan has been working on the development of microorganism functional foods over the past years, and, with the effort paying off, witnessed such products sought-after by consumers worldwide for the excellent, stable quality offered. Besides microorganism foods, it also supplies other kinds of functional foods, such as tonic drink, herbal tea, health oil, etc., all of which are noted for the use of natural, food-safe ingredients extracted from animals and plants, and gain growing popularity in the global market.
Taiwan's major suppliers in the sector will be invited to present their high quality products in the afternoon of July 19, 2018, in Conference room #403 of Taipei Nangang Exhibition Hall1. The event will offer an invaluable opportunity to buyers interested in functional foods made in Taiwan, which are expected to become hot-sellers on their product shelves and shore up businesses.
The following information is provided as reference to readers with interest in the event:
Date & Time
July 19, 2018 (Thursday); 13:30-16:10
Venue
Conference room #403, 4th Floor Taipei Nangang Exhibition Hall 1 ( No.1, Jingmao 2nd Rd., Nangang District, Taipei, 11568, Taiwan)
Registration
1. Free of charge.
2. On-site registration or pre-registration by e-mail (Pre-registration for participation is recommended.)
3. Contact information:
Alice Tsai (Tel:886-2-26101010 ext 254 ; e-mail: alice.tsai@cgprdi.org.tw)
Cindy Tzeng (Tel:886-2-26101010 ext 253 ; e-mail: sinyi.tzeng@cgprdi.org.tw)