■Chang Jin-yun

Hi-Max Innovation Co., Ltd., which is based in Taiwan, provides various types of height adjustable mechanism solutions. For example, their manual-type solutions make adjustments in one second without any electricity, while electric types are equipped with single and dual motor design to meet different requirements of customer needs.

With in-house designers and structure engineers, Hi-Max supports customers to create and manufacture their own height-adjustable or linear-adjustable products or desks with quality parts, at the same time, offering clients with the best solutions, pricing and quality available.

Hi-Max primarily focuses their R&D and designs on functional ready-to-assemble furniture and multifunctional height-adjustable desks, such as computer workspaces, lecterns, movable desks, electric type height-adjustable desks, pub tables, dining tables, tea tables, television stands, speaker stands, book stands, document trolleys and more.

These height-adjustable desks are highly adaptable and mobile, as users can quickly adjust the height accordingly to the environment, as well as quickly move it around for different purposes.

Hi-Maxs factory is based in Changhua County, boasting over 20 years of manufacturing experience as a professional exporter in Taiwan. Equipped with such merits, the firm is fully supported by a team that continues to innovate. Hi-Max is aiming for globalization of its business, by not only stepping up their innovation game, but also incorporating aesthetic and functionality into the everyday life. Hi-Max welcomes clients to make special orders with them and buyers looking for competitive and quality partners to work with for office and household furniture.

For more information, check out Hi-Maxs website at www.hi-max.com.tw or call them at 886-4-3503-6855 (ext.36).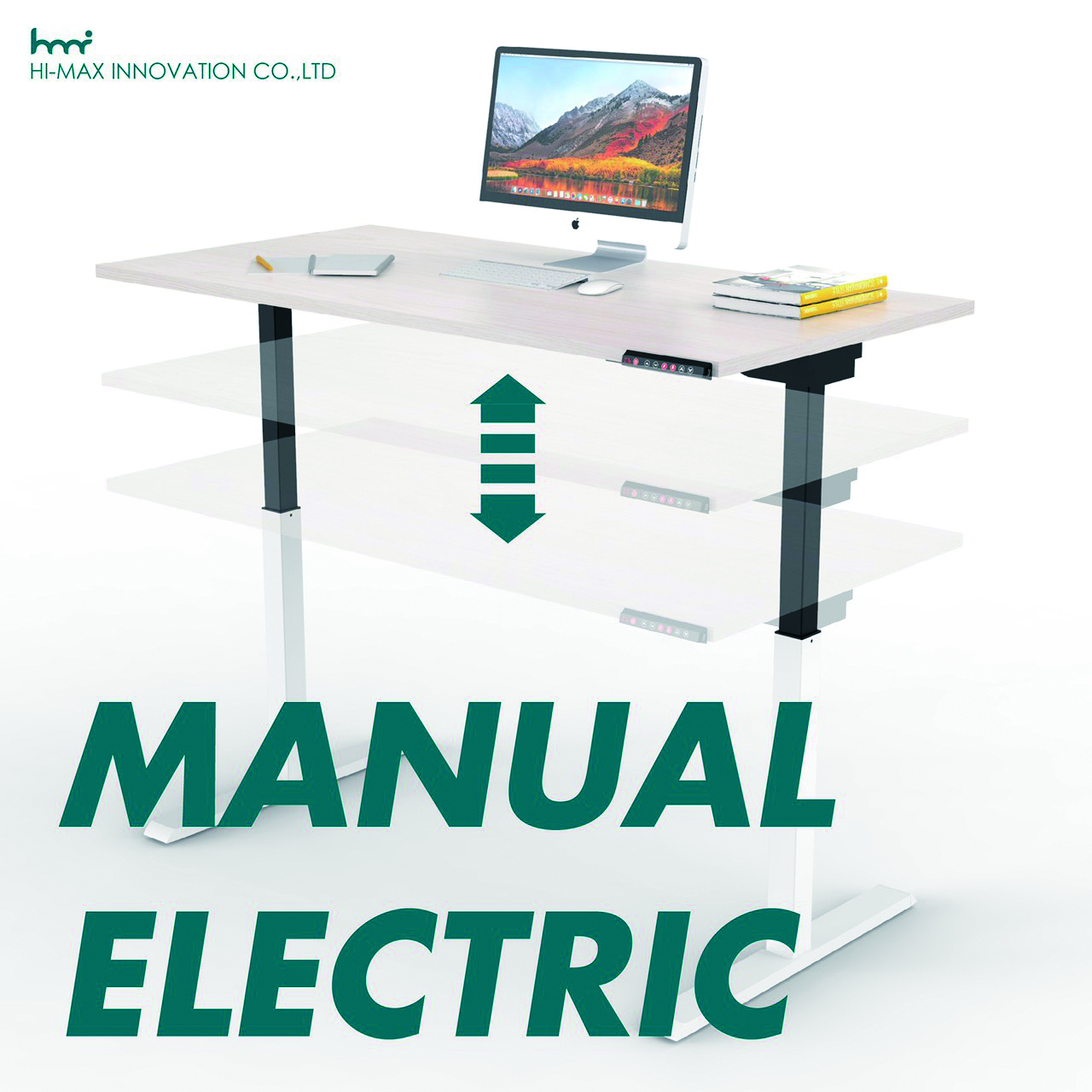 Hi-Maxs height-adjustable desks, coming in manual and electric types, are adaptable in any environment. (photo provided by Hi-Max)