Free Bionics Taiwan Inc., initially a team within the Industrial Technology Research Institute and branched out to form its own company in 2017, began experimenting, developing and producing innovative exoskeleton devices, coined as the first Asian company to do so. In 2016, the team received an innovation award from an international panel. Many people had approached the team during their time at the institute when they first developed the exoskeleton, but as a research team, they had to branch out to form their own company to commercialize the technology, the firm's branding and PR director Wu Cho-yun said. The decision to do so was simple: Free Bionics wished to help more people.

As the firm focuses on reablement devices that assist and help the elderly or those who are recovering from injuries, the firm's FREE Walk is their debut innovative product that sets to address the demand. The product assists spinal cord injury patients and individuals with lower limb weakness to perform stand, walk, and functional training. FREE Walk obtained CE, MDSAP, and TFDA approvals in 2019, and has been distributed to Japan, Malaysia, and many other European countries. It is equipped with smart connection capabilities and allows the users to tap into data of the patient's reablement therapy as well.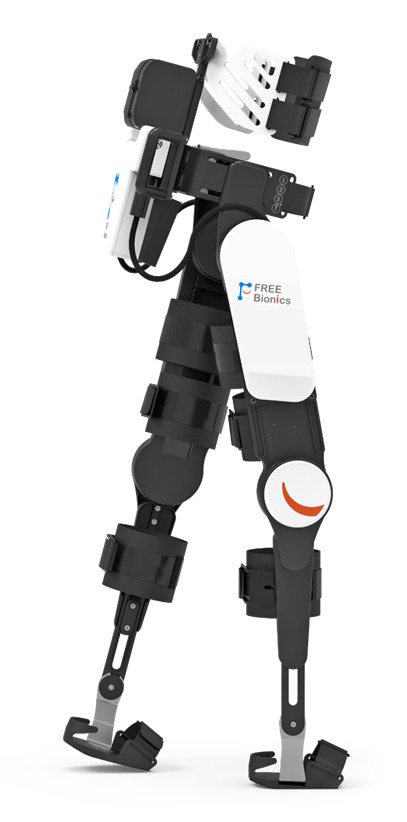 FREE Walk (photo provided by Free Bionics Taiwan Inc. )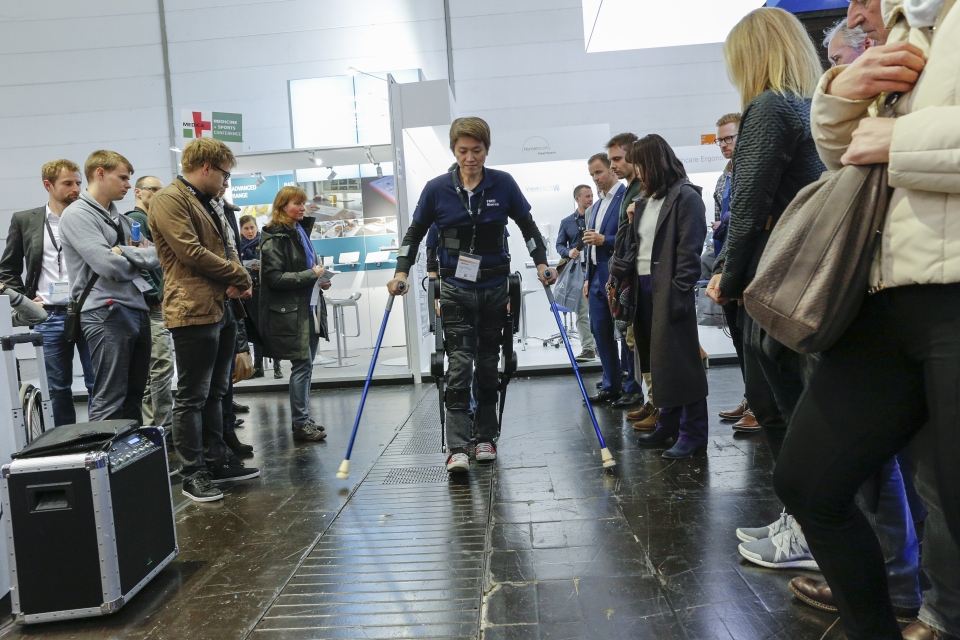 photo provided by Free Bionics Taiwan Inc.
To leverage the show's promotional platform, Free Bionics Taiwan is also launching their new product called KneeBO, primarily used to assist patients with stroke or joint problems to increase muscle endurance and strength. Unlike most exoskeleton devices, the new product's biggest factor would be in its light-weight factor and easy wearing as it can be worn on one or both sides of the body.
Wu says reablement devices are critical especially in face of the aging society, as the elderly could employ the devices at home. There is a high chance of these elderly with reablement needs and those recovering from past injuries, are living alone at home. "Not all families are able to apply for government subsidies to find caretakers," Wu said. The reablement devices that the firm makes can rectify that.
The firm hopes to present to the domestic and international buyers alike that a Taiwanese company has the means and ability to manufacture exoskeleton devices, that are wholly capable of assisting patients without harming them, and an exciting range of devices geared not just for the medical sector, but also for logistics as well, Wu said of their presence at the show.