■ Tseng Lung-nan

Intype Enterprise has built up 55 years of experience in producing extruders, though the firm is placing greater consideration on rapidly degrading of the global environment. In the past 20 years, Intype has become an active contributor to building up a global ecosystem, enabling them to reuse the products manufactured by their own extruders and avoid further waste. The firm thus has revolved its operations around three key design principles: environmentally friendly manufacturing, sustainability and circular economy.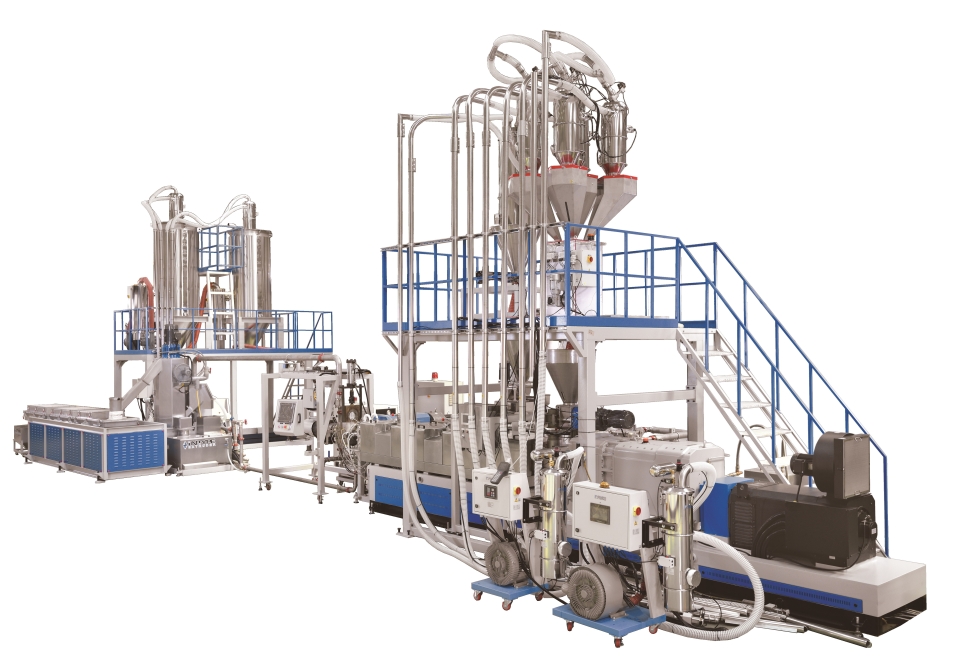 The firm has continued to work with technologies based in Taiwan, Japan and the U.S. in producing biodegradable pelletizing and blown film extruders. The high-performing plant-based bioplastic that Intype machine produces has massively cut the reliance on using petrobased resins, thus improving the end-product physical properties, and cutting CO2 emissions. Such a technology has enabled Intype to improve the economy and performance of recyclable materials, and further allowing this compostable end product safely become biodegradable in nature.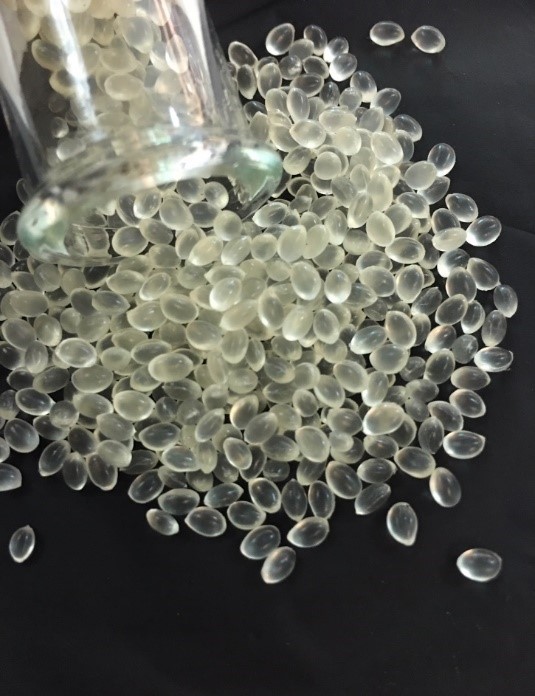 Biopolymer Pellet (Photo courtesy of INTYPE)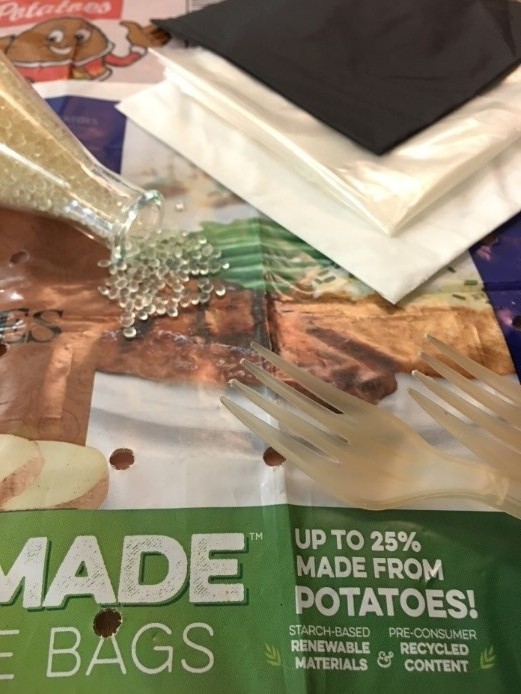 Biopolymer blends adds strength and allows for down gauging of bag thickness (Photo courtesy of INTYPE)
The next product that Intype offers is the "continuous bead foaming extruder," which has replaced the traditional model of batch production, and cutting down production costs as well. Poly foam processing not only cuts down weight, but also the usage of plastics. Applying this technology in public transportation can reduce gas usage, or in the case for construction materials, improve thermal insulation and reduce energy consumption. With the risk of an intensifying greenhouse effect in the future, the carbon-reducing traits of foaming technology could mean a huge breakthrough for lifestyles if it is successfully applied to sports equipment and bionics.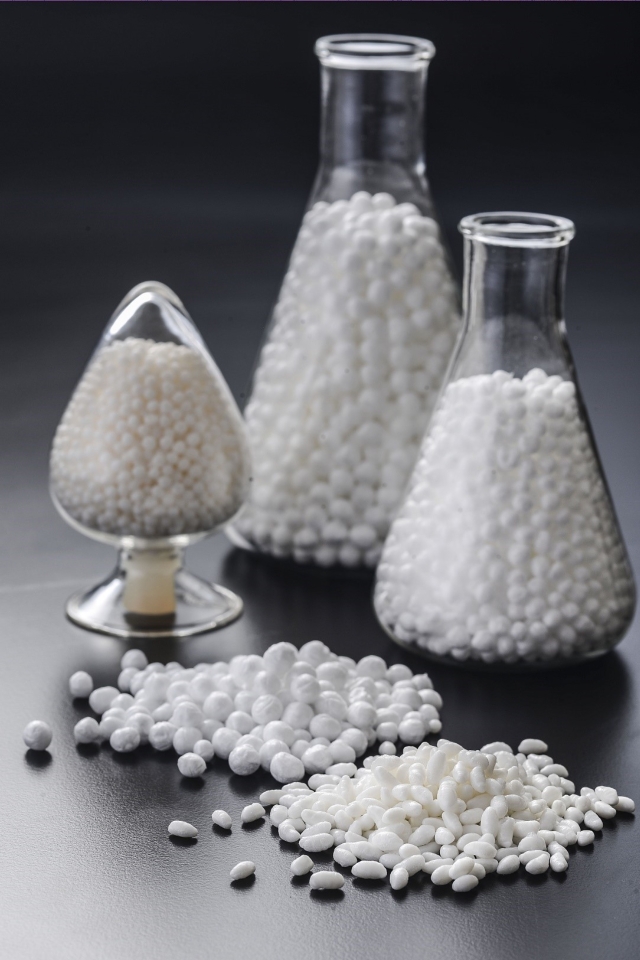 ETPU, ETPEE, EPS, EPP, EPA.. Poly Foam Pellets (Photo courtesy of INTYPE)
Intype has also rolled out a new environmentally-friendly compound material that was developed in-house: wood-imitation polymer and irregular-shape extruding machines. This combination allows the firm to offer end products that appear incredibly similar to the real thing, including the texture, wood pattern, and weight. The firm has not added any wood flour, non-toxic materials, and has made the end product water resistant. In consideration of client needs, the wood-imitation polymer is also malleable for further processing, making it a convenient choice for fast manufacturing, and ticks the box for recyclable use. What's more, the wood-imitation polymer removes the need for actual wood cutting and the lengthy process of processing real wood.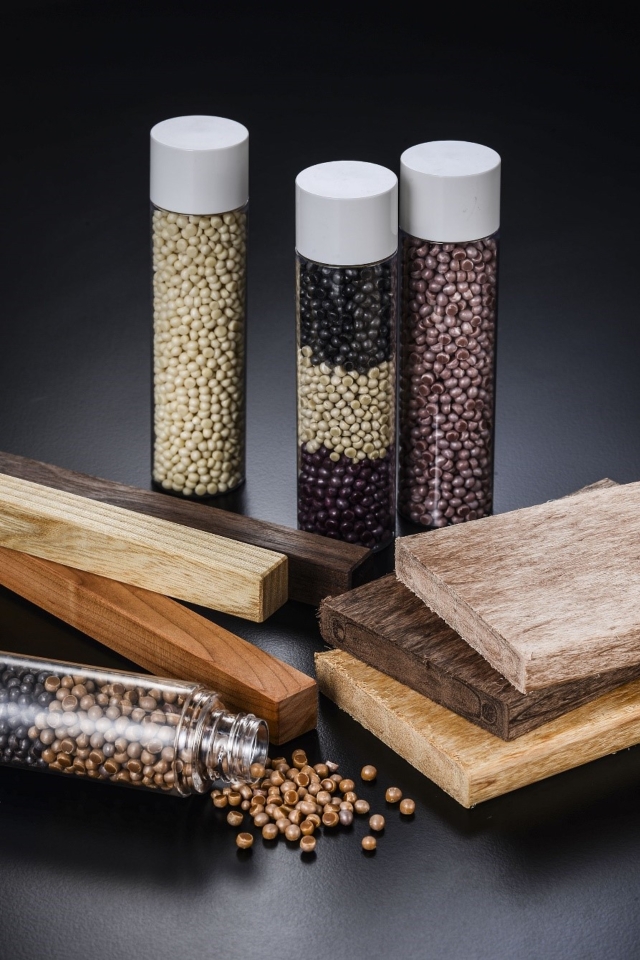 Wood-Imitation Pellets and Profiles (Photo courtesy of INTYPE)
The strength of nature, especially when it fights back, so it's really up to us to make the environment an absolute priority. Intype thus considers it prudent to make strategic decisions, join us!
Please visit company website: www.intype.com.tw