Eyes Stake in 5G Industry with Impedance Analyzer 6632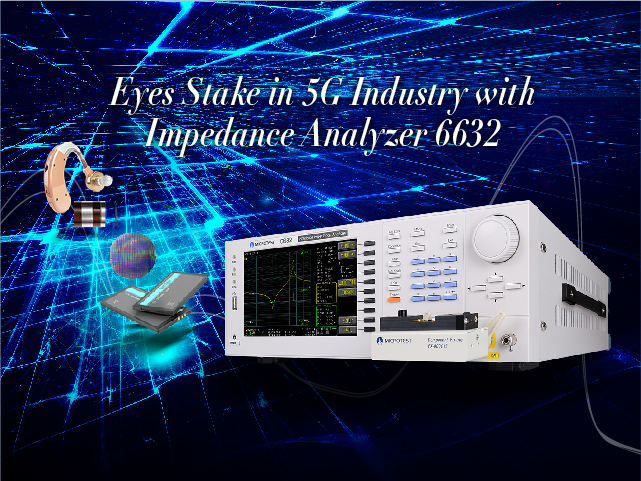 (Photo courtesy of CENS)
With greater demand for electronics and manufacturers' need for more precise and diverse applications than before, testing equipment that ensures the reliability, safety, and quality of parts are in hot demand. Founded in 1993, Microtest Corp. is a professional maker and developer of high precision and automatic testing and measurement instrument and equipment, considered one of the top leading firms globally. For example, electric-vehicle makers Tesla and Gogoro, as well as Delta Electronics, have named Microtest as its standard testing equipment supplier.
Unlike many global firms, Microtest stands out with its team and leadership's decade-long industry engineering expertise and experience, having done R&D in related engineering segments before focusing on equipment testing. For example, Microtest acquired one of the leading firms in the industry, Wayne Kerr Electronics, in 2001, and together, the partnership saw the introduction of higher specification precision impedance analyzers, HF LCR meters, and more. While the partnership eventually ended, Microtest was able to leverage the invaluable know-how gained to develop and improve their testing instruments to handle low-end, and now, high-end technologies. This R&D-focused background puts them at an incredible advantage over competitors, making them agile and adaptable to various technologies, especially in these fast-changing times, yet still capable of providing customized solutions for clients - from software to hardware - thanks to its engineering team's in-depth knowledge in the field. More importantly, Microtest can achieve top-notch quality and service with a competitive price tag.
Impedance Analyzer 6632 Best for HF, High-Powered Part Testing
(5G Application-Photo courtesy of CENS)
An example of Microtest's technological compatibility with upcoming trends like 5G and IoT electronics is its Component Tester Impedance Analyzer 6632. Electronic components used 5G applications must have specific characteristics, for example, in MLCC parts, high-frequency, low-power consumption, low resistance, and more critically, stable permittivity traits. With the 6632, engineers can accurately and efficiently assess components. With increasing demands for higher density of component placement on PCBs used in 5G base stations and component sizes shrinking down, there is a need to achieve higher efficiency and lowering EMI. Many areas require RLC components (resistance/inductance/capacitor), such as managing power supply filtering and temperatures, when working temperatures reach 150˚C, filtering and suppressing noise. Combining the capabilities of both Microtest's Impedance Analyzer 6632 and DC Bias Current Test System (6240, 6220 and 6210) can achieve the required inspections on molding power inductance to test saturation and current. Reputable companies, including Taiwanese companies Delta Electronics and Chilisi, Japanese firms Sumida and Tamura, and China's Guangdong Fenghua, have already integrated the 6632 into their verification processes.
The 6632 uses the "Equivalent Circuit Model Analysis," on par with its competitor American brand Keysight's E4990, but at a more competitive price tag with additional benefits. Engineers can choose between seven different component model analysis sets. Through the equipment's measurement of main component characteristics and impedance-related parameters, engineers can assess parasitic elements' impact on overall electrical impedance.

(Photo courtesy of Microtest Corp.)
Also, the 6632 has auto level control (ALC) built-in, a feature lacking in many other brands. ALC targets high permittivity in ceramic capacitors, ensuring that engineers can obtain accurate impedance readings. Most instruments on the market often measure lower values due to the ill-consideration of inherent electrical characteristics. Microtest also considers the ease of use for users; using other brands, engineers must manually calculate to figure out permittivity and magnetic permeability values. However, the 6632 can do that with one button, increasing polymer or magnetic materials' testing efficiency.
Eyes on the Past and Future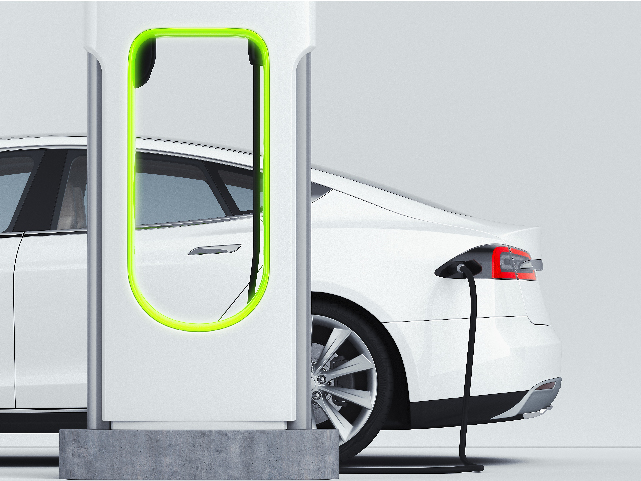 (Electric Vehicle-Photo courtesy of CENS)
Apart from 5G, Microtest is also finding a leg to stand on in the electric vehicle industry. As mentioned before, Microtest is a partner with Tesla and Gogoro as a standard supplier of electric vehicle motor testing systems, a clear indication of the firm's ability to design and produce quality testing equipment. At the same time, Microtest continues to hold its past and origins close. Rather than outsourcing, the firm still designs and makes the hardware and software for its high precision testing equipment. Clients will have trouble finding other suppliers with the vast know-how and deep understanding of their products.