Trend-Setting Microtest to Offer New Total Testing Solutions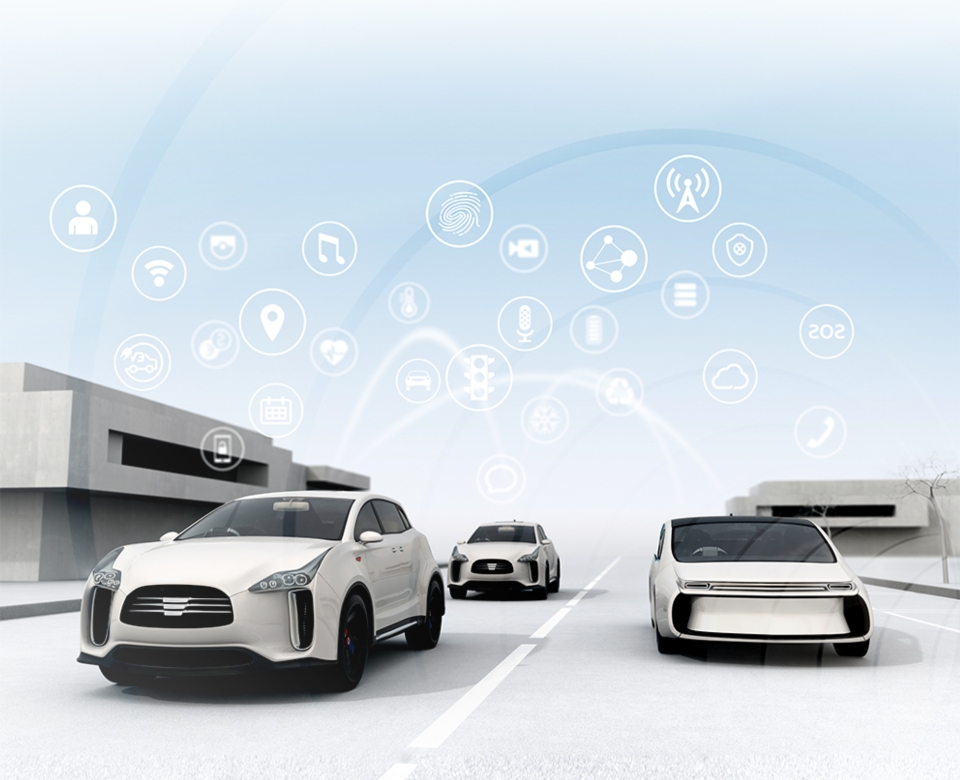 Microtest Corporation., founded in 1993, is a professional maker and developer of high precision and automatic testing and measurement instrument and equipment. Considered one of the top leading firms globally in the measurement instrument field, Microtest has increased its value in spades, as the company can keep up with new and fast-changing trends like 5G and electric vehicles (EV), which both demand more rigorously-tested components and products, and the increasing application of third-generation semiconductors in products.
The company has made a name for itself in the industry, eventually acquiring clients like EV makers Tesla and Gogoro and Delta Electronics, naming Microtest as their standard testing equipment supplier.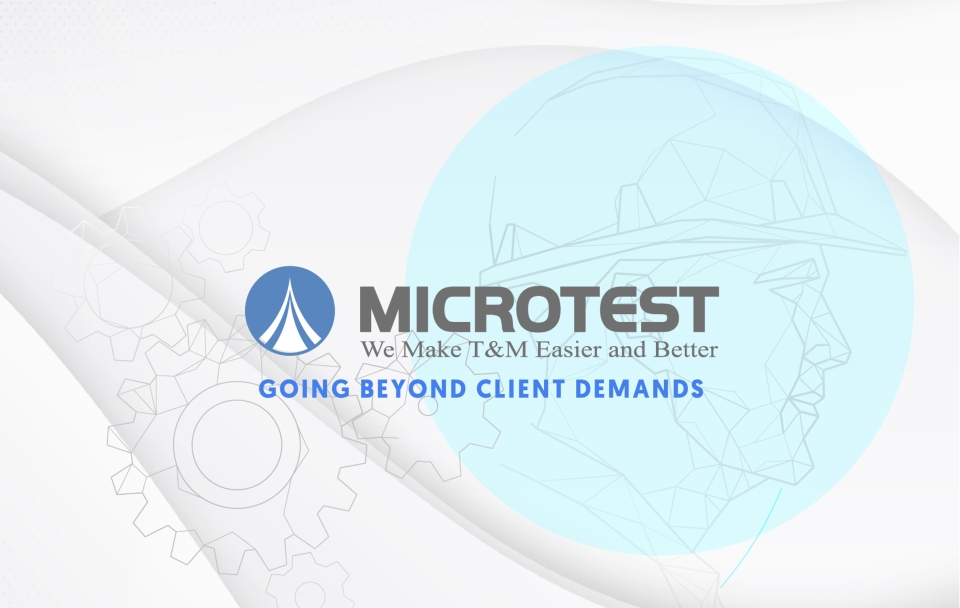 Microtest Chairman Chou Ming-chang says it's in the company DNA to walk on roads less traveled. The company based many years of its business on producing OEM measurement and testing instruments for its clients. Microtest would often work with local companies in the market that they wish to cultivate when developing new products, for instance, firms based in the U.S. or Europe. If they found their client's ideas or demands had merit, they would embark on the project, tuning and refining the product with their client until standards are met, Chou said, adding that "it's not in my personality to do things half-heartedly."
As a result, many of Microtest's products boast testing specifications beyond what clients asked for. Using this specialized experience and knowledge, Chou said they were able to develop their own branded products. Unlike their competitors, Chou said as they developed their technology in-house, Microtest's engineers had a more comprehensive, well-rounded knowledge foundation to apply the technology in different applications. Many of these engineers have also been with the company for many years. "It's why we can keep pace with fast-changing trends, design and develop instruments that meet exacting standards while providing excellent customer support," Chou said. This is especially shown in Microtest's vehicle solutions and their company.
Vehicle Solutions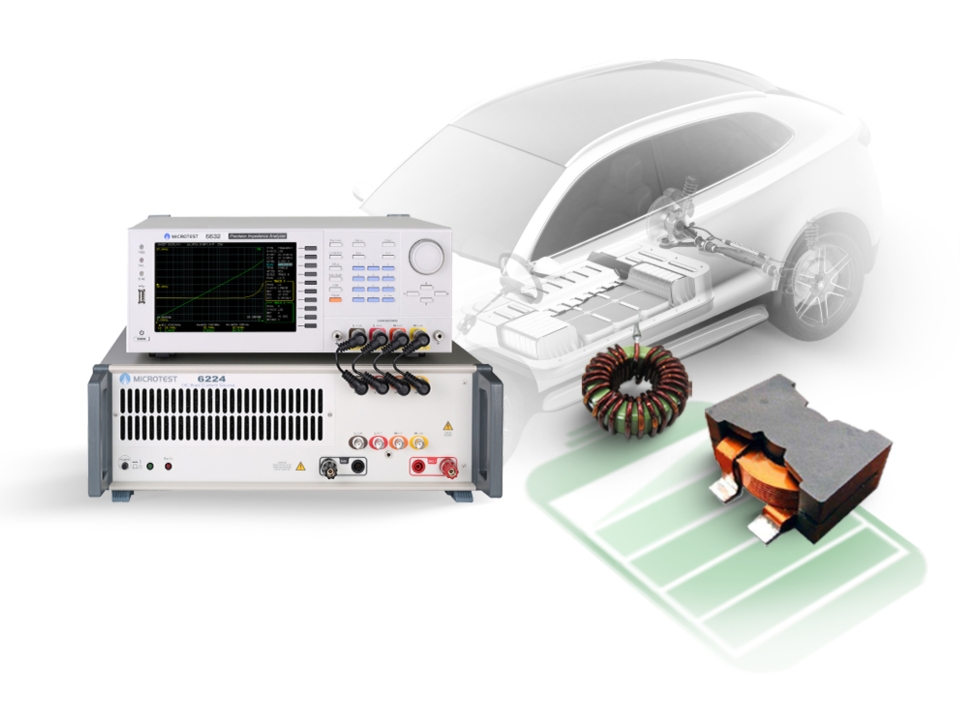 Photo credit: Microtest Corporation
Microtest's DC-DC Power Solution 6632+6243/6632+6223 DC Bias Current Test System boasts frequency responses clocked at 100Hz to 10MHz, and an output current max at 320A, currently the industry's highest. What makes Microtest's solution unique is the system's software design. The 6632 offers a current graphical scan to inspect I sat and I rms. Engineers can analyze the curve of temperature changes and saturation of inductors and view the results in real-time to see if the specifications would burn out components due to the temperature. Under the list mode function, customers can select multiple parameters with just one setting and show all the test results simultaneously on the screen.
The areas in which the DC Bias Current Test System sees the most common application are testing passive components' power inductors, common mode chokes, and high-power devices for EV charging stations. In the EV area, testing components like EV turbochargers and EV systems would benefit the most from the DC Bias Current Test System.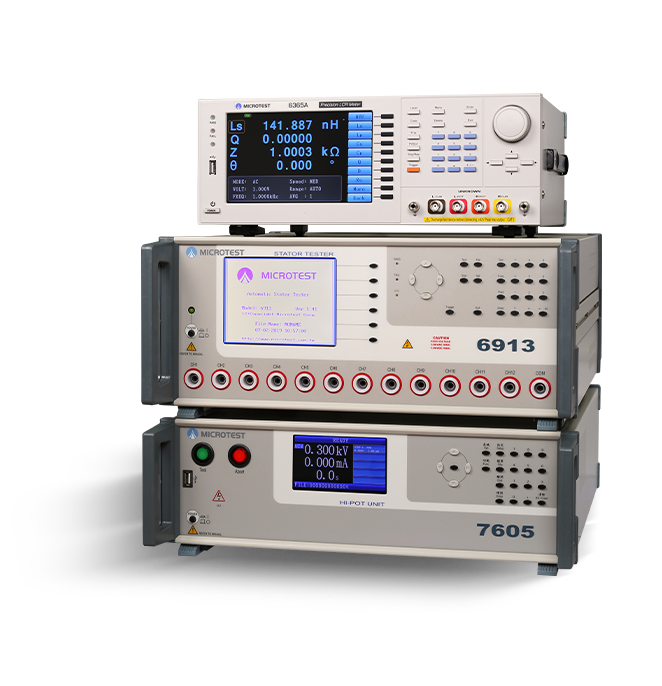 Photo credit: Microtest Corporation
Another important EV part that requires rigorous testing is the motors. EV motors are especially critical as it replaces the engine powertrain component in a traditional automotive. With bigger EV options in the future, such as EV trucks, testing equipment must withstand high current to ensure car safety. Microtest's motor solution comes in two systems: the standard 6913 system includes the MT-6913 and 7605 tester, while the optional system comes with the 6365 benchtop LCR Meter for testing inductors combined with the 6913+7605. Engineers can quickly detect issues in the copper wires caused by over-tight winding, broken wires, or connecting issues by comparing waveforms. The system also has an advanced impulse/surge testing system that compares waveforms to eliminate the discharge.
The motor solution can concurrently test and analyze multiple subjects for improved testing efficiency. Such testing instruments see a greater and better implementation of software designs developed to help clients get their work done faster and more accurately. For instance, users can quickly import the motor stator testing solution's results into the production lines and the quality control center, thanks to the streamlined design.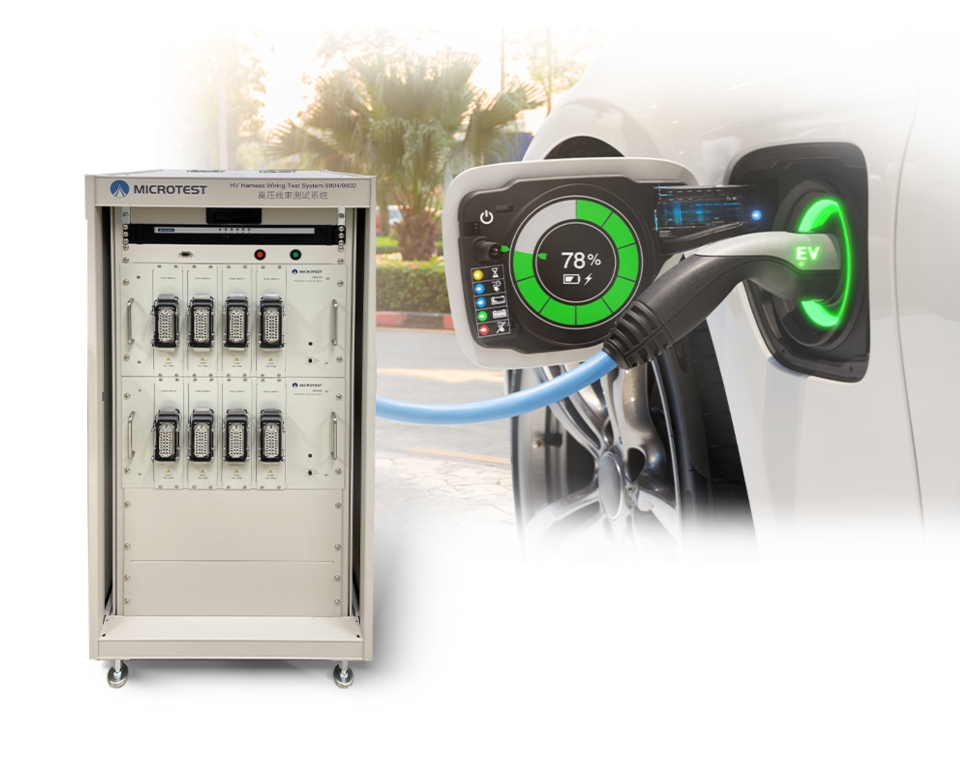 Photo credit: Microtest Corporation
The last addition to Microtest's line of vehicle solutions is the cable/harness solution: the 9804 HV Harness Wiring Test System. This system comes with 4-wire conductance testing and hipot testing capabilities and boasting insulation resistance at 12G. As EVs and charging stations are becoming more commonplace on the roads and neighborhoods, Chou says the need for cables that can handle high-amp charging for EVs reliably and safely has risen in recent years.
Reinventing the Wheel
Given that tinkering, refining, and innovating is part of Microtest's culture, the Taiwanese company is preparing to reinvent the wheel for product system designing. Chou said their newest offering is the automated inspection system. This all-in-one generalized solution makes it possible for clients to use one instrument to handle different testing situations. The idea is to leverage the diverse experience Microtest's engineers have and combine that into a general-purpose solution, Chou said.
The system offers preset models for engineers to plug-and-test. Should they need to test products that are not available within the presets, the Microtest's system allows engineers to program and set required variables.
Chou believes the automated inspection system is the future, pointing to batteries, electric fans, and motor parts as primary areas that would benefit from the new product. He added that Microtest is looking to increase more development into testing capabilities of complete motor products.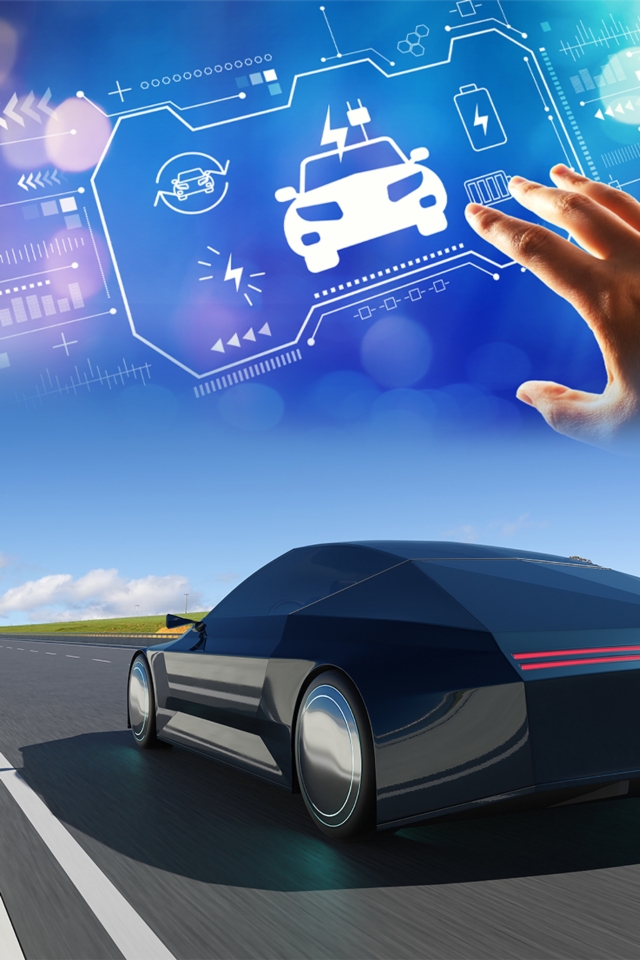 Microtest Corporation
Address: 14F.-6, No.79, Sec. 1, Xintai 5th Rd., Xizhi Dist., New Taipei City 22101, Taiwan
Telephone: 886-2-26983877
Fax: 886-2-26984089
E-Mail:
sales@microtest.com.tw
URL:
www.microtest.com.tw/en
,
www.cens.com/microtest