Hon Hai reported to further EV ambitions with Formosa Plastics
2021/05/31 | By EDN
Hon Hai and Formosa Plastics Group were reported to be going through discussions over electric vehicle (EV) cooperation, specifically over the most critical technology in the emerging EV industry that's also gaining popularity in its field: solid-state batteries.
For solid-state batteries, Hon Hai has developed a market standing through its subsidiary Guangyu, and through it, has also invested in Long Time Technology. The technology conglomerate's movement has been regarded as proactive means to prepare for future EV orders from Apple and other potential brands.
Hon Hai pointed out at the shareholders' conference earlier this month that they already have development teams for the three core elements: EV motors, batteries, and electronically-controlled pure EV. In batteries, Hon Hai has already acquired cooperation in Long Time and outsourced suppliers. In order to catch up with Tesla's advanced battery technology, Hon Hai is committed to the development of six elements, including battery fast charging, low-temperature optimization, low-swelling soft pack technology, cloud AI battery management system, high energy density battery, new manufacturing process without high-priced metals, and R&D in solid-state batteries.
Solid-state batteries are the top priority. Guang Yu has acquired the necessary technologies through investing in Long Time, which, together with China Steel Chemical Corp., are the only two domestic manufacturers of anode materials in Taiwan. However, Long Time has invested in three major fields: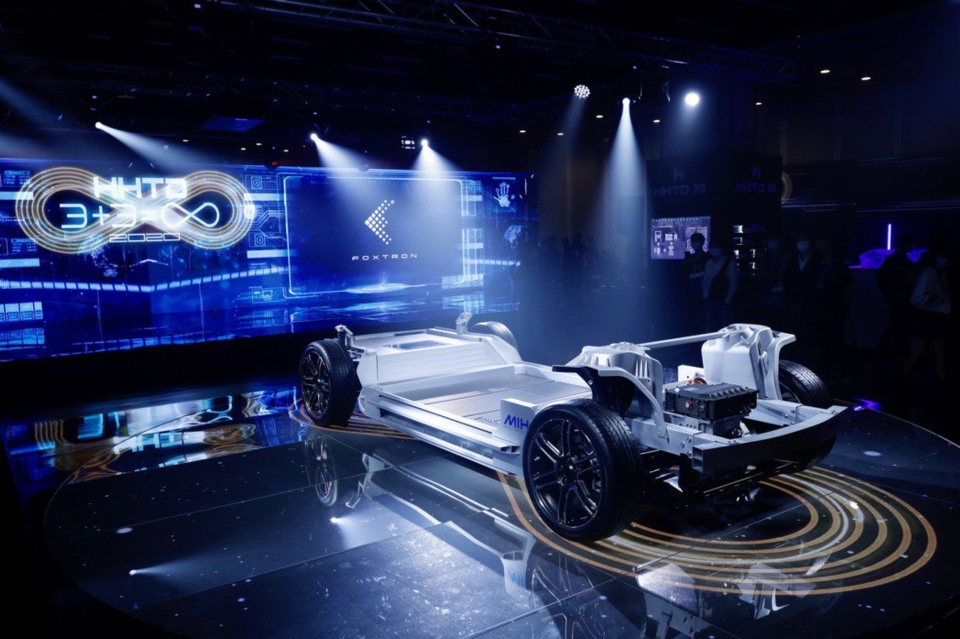 Concept image of Hon Hai`s MIH electric vehicle. Photo courtesy of EPA, published by UDN.
natural graphite, artificial graphite, and carbon microspheres (MCMB), which have important usages in many different patents.