The Taiwan External Trade Development Council (TAITRA) stated on Monday with European and American countries continuing to lessen restrictions and increase vaccination rates, it is highly likely that the 2022 Taipei Cycle and TaiSPO trade shows will debut in both virtual and in-person.

The physical show is slated for March 9th to 12th, while the online version will be hosted throughout the entirety of March.

Affected by the epidemic, both shows were held online for two consecutive years. This year, it was originally scheduled to be held in a hybrid manner; however, organizers reverted the decision and kept it online due to the uncertainty around the pandemic.

TAITRA reported this year's Taipei Cycle raked in a total of nearly 3,000 online visitors from 84 countries, with more than 100,000 clicks and views, and has facilitated 172 online matchmaking meetings. In addition, the visitor data analysis found that more than 70% of the people are visiting the exhibition for the first time, showing that the online platform has brought new customers.

However, there is still irreplaceable value in face-to-face communication at the physical exhibition for manufacturers and buyers. The physical exhibition time is from March 9th to 12th, while TaiSPO starts a day later, from March 10th to 12th, and the online show lasts for one month, from March 9th to April 8th.

TAITRA will continue to strengthen interactive communication, information exchange, and business opportunity matching on the online platform and introduce new functions such as virtual negotiation rooms, vendor cloud guides, business card exchange, etc. After the conference, it will also provide online visitor data for vendors to use in marketing and offer product feedback analysis.

The global pandemic has driven sports demand and also boosted the performance of related industries. In the first half of this year, the export of electric bicycles reached USD$647 million, an increase of 40% over the same period last year; the export of sports goods in the first half of the year reached USD$1.71 billion, which is close to the previous year performance. The annual export value increased by 106.2% compared with the same period last year.

The Bureau of Foreign Trade under the Ministry of Economic Affairs pointed out that the U.S. remains the main export market for Taiwan's sporting goods. The bureau believes product demand for indoor supplies will shift to outdoor options once restrictions are removed in many European and American countries.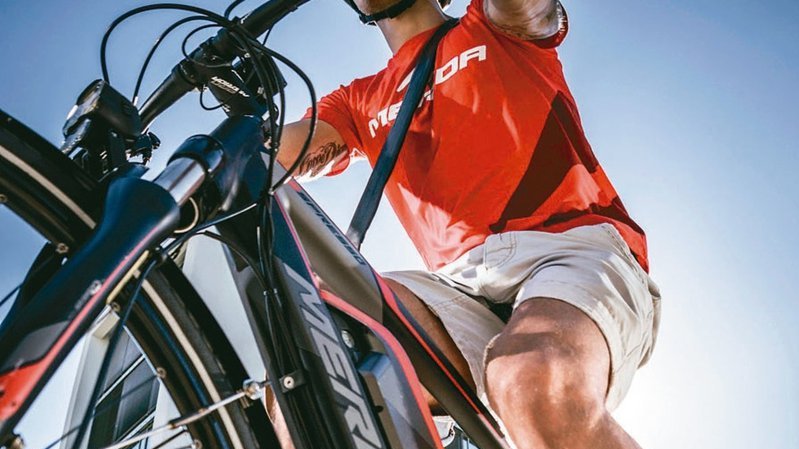 Photo credit: UDN