As the newest highlighted COVID-19 variant of concern, Omicron has the European region and the U.S. on high alert. In response to potential worsened snags in the global ports, the media has reported Taiwan's top four major container carriers and shipping companies -- Evergreen Marine, Yangming, Wan Hai, and T.S. Lines -- pledging to do their best in prioritizing shipping space of domestic industries after being prompted by the central government.

The global supply chain has shown tightened capacity as governments around the world have enacted various degrees of border restrictions or placed stricter terminal operations, such as China.

Evergreen Marine said that the tightness of space in the global shipping supply chain remains unresolved. From the perspective of operations alone, it is estimated that Q4 will perform better than the previous quarter. Although the supply chain problems are severe, Evergreen Shipping says the current capacity is still under control. Evergreen will continue to provide refrigerated and refrigerated spaces; if the industry has export requirements, it can be discussed on a case-by-case basis.

Yangming Shipping said that the current booking volume in the fourth quarter is close to full, and overall demand continues to remain high. As for the near-ocean, especially the cross-strait routes, the company currently provides weekly service to facilitate dispatch. In addition, depending on the situation, the ship dispatching and even the overtime shipping and other space arrangements will be planned according to the needs of the domestic industries.

Regarding the supply space, Wan Hai said that the company would launch its new ship in the near future, and the space will be arranged optimally as much as possible. Although the company will, depending on the capacity of route demand, dispatch space between different routes, it may cause space shortage at a certain point in time, but Wan Hai also pointed out that the overall space supply should not be too problematic.

As for T.S. Lines, the only one of the four major shipping companies that aren't listed, certain domestic industries have reported insufficient space for shipping, and have pledged to improve on shipping punctuality.

The industry pointed out that the port congestion problem has not been solved in the past year despite their best attempts to stabilize the supply chain. However, the impact from the Omicron variant is still worth observing, reported the media. If subsequent port controls become more stringent, such as China's insistence on the zero-COVID policy, experts fear shipping prices will hike again.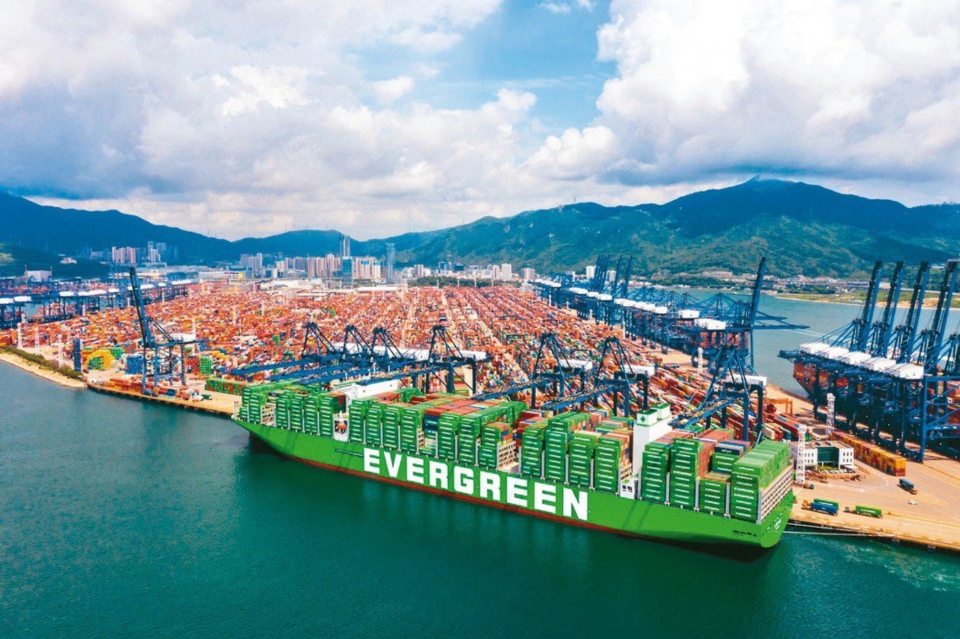 Photo credit: Evergreen Marine Corp.