Hopes are high for Taiwan's export performance for December and the entirety of 2021, reported the Ministry of Economic Affair's Department of Statistics. Export figures are scheduled to be released by the Statistics Department on Jan. 20.

Initial estimations show export order value in December at between USD$60.5 billion to USD%62 billion, marking either an annual decrease of 0.1% or an increase of 2.4%.

Whether December will mark a strong ending for a turbulent year will largely depend on whether the supply chain congestion for electronic and ICT products had eased up and could exceed USD$670 billion. The current full-year estimate of US$666.7 billion to US$668.2 billion, though the end of the year's Omicron variant could put a wrench into estimates, so reports are looking to be more conservative.

The order value in November was USD$59 billion to USD$60.5 billion, with an estimated annual increase of 2.1% to 4.7%. The actual results were released far exceeding expectations, and the single-digit annual growth rate soared to double digits. From a product category perspective, markets benefit from business opportunities such as 5G and high-performance computing, coupled with the peak year-end sales season and the booming demand for laptops, graphics cards, and servers, orders for electronic and information communication products grew by 17.9% year-on-year respectively.

Optical equipment grew 12.3% year-on-year due to the strong demand for panels in the commercial, industrial control, and medical industries, as well as the continuous increase in orders for backlight modules.

Last year, electronic products and information and communication products performed well, prompting a relatively high base period. Regarding whether there is a chance to rise again this year, the Department of Statistics has said that there are too many uncertain factors this year, including whether the pandemic will continue to spawn new variants, the ongoing supply chain bottlenecks, high inflation pressure, and the economic slowdown of China's markets.

Traditional goods were buoyed by the recovering global economy, which saw a steady increase in terminal demand, and the baseline of raw material prices were still higher in terms of year-on-year. These conditions have resulted in the annual growth of base metals, machinery, plastics, and rubber products and chemicals, reaching new highs in the same month.

According to the surveyed manufacturers' views on orders received in December, the trend index calculated by the number of orders received was at 48.4. It is expected that the overall amount of export orders in December will decline compared with November.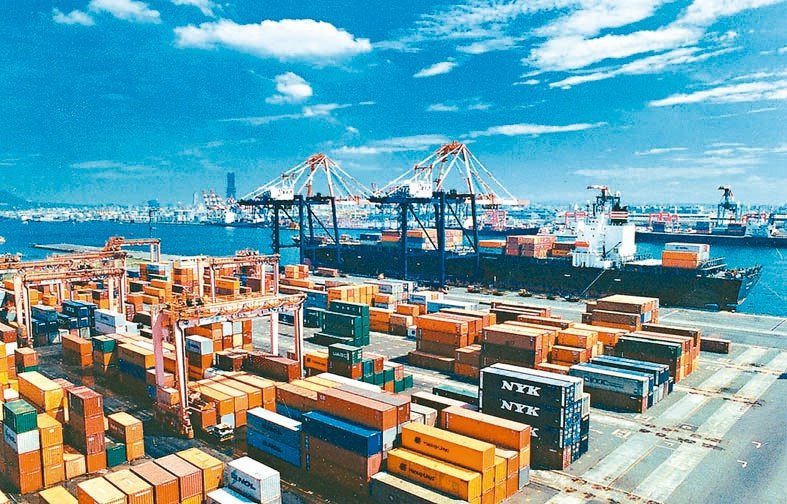 Photo credit: UDN File Photo