The domestic container shipping industry believes that the container ship market is still experiencing difficulties as Asian countries enter the Year of the Tiger.

The current information obtained by domestic companies is that the port congestion situation in the U.S. is still difficult and unlikely to lessen in the short term. Fortunately, shipping prices were able to experience a brief reprieve as the Asian region celebrated Lunar New Year.

Domestic shipping carriers warned that the situation would change after the Lantern Festival when the Asian region would fully reopen for business, with expectations that increased demand for goods will emerge again in late February.

The domestic shipping industry said that the word "port congestion" seems simple. Still, its problems are complicated, as the whole transportation issues are cascading problems snowballing from one segment to the other.

Citing the latest maritime analysis report released by the shipping analysis and consulting agency Sea-Intelligence, the report still shows congested ports. In December last year, the reliability of the global container ship schedule fell to the lowest level in history. Only one in ten ships were reported to arrive at the port as scheduled.

Domestic shipping companies said that the global container ships are still affected by logistics problems such as port congestion, shortage of containers, lack of vessels and trucks, road transportation, and other logistics problems. On the other hand, there is also a shortage of workers in the logistics industry in North America as well, further hampering recovery efforts.

For now, the global container ship freight rates are affected by the Lunar New Year holiday in mainland China. As a result, the volume of Asian exports decreased. The latest Shanghai Shipping Containerized Freight Index (SCFI) fell for the third consecutive week on January 28. However, the decline has gradually lessened, with the SCFI index falling only 0.84%, and the rest around less than 1%. The Far East-US East Line has a more significant decline of 3%, while rates remain high. The revenue and profit of Evergreen Shipping are also optimistic.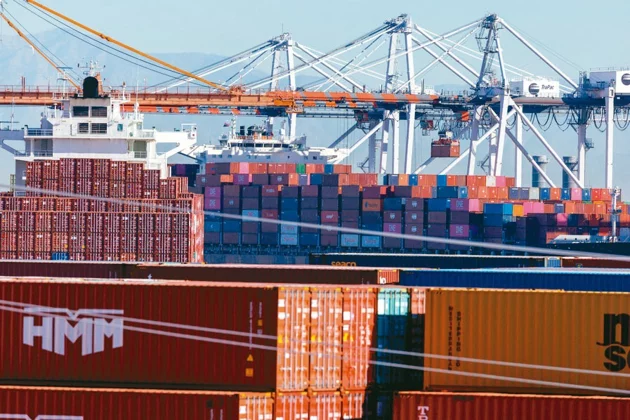 Photo credit: UDN/Reuters