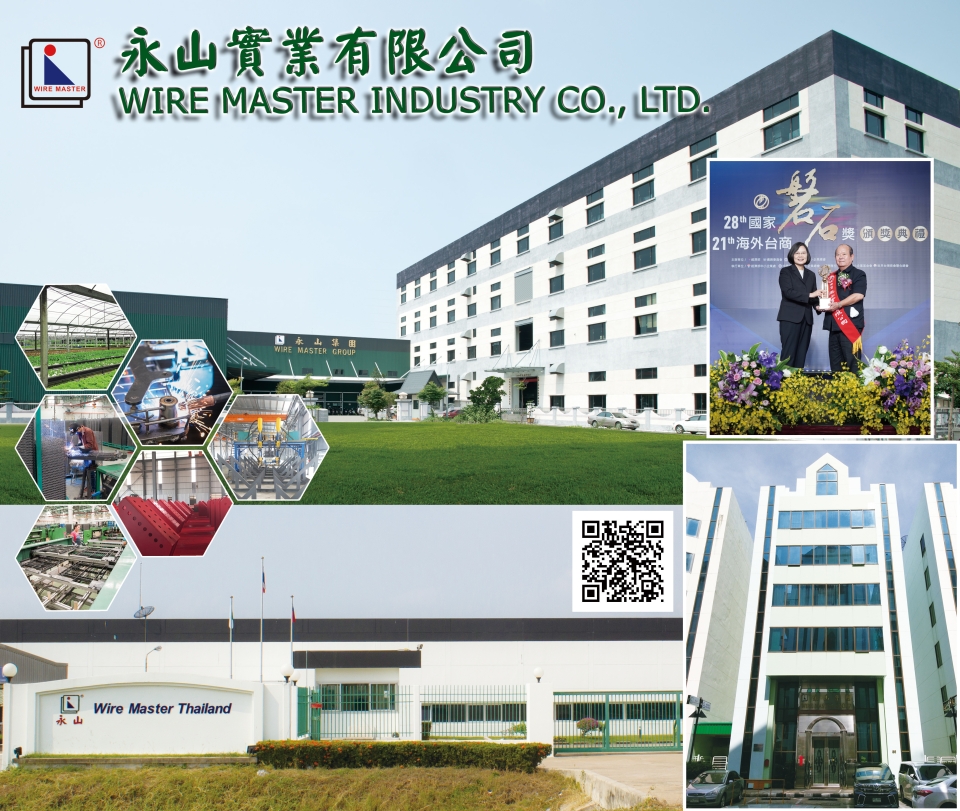 In the face of an ever-competitive global market and pressured by rising costs, Wire Master Industry believes the best chance of increasing its competitiveness is improving product quality and investing more into R&D. This allows Wire Master to be in a prime position to stake a good position in the market. Wire Master is looking to develop long-term partnerships with similar values and focus on product quality.
Chairman Cheng Xi-ming said the company was founded in 1976, focusing on developing and producing storage racks. Wire Master started making bicycle baskets as a family-based factory in its humble beginnings and exported to Japanese trading companies. As a result, the company was able to build a reputation among the Japanese by offering on-time, quality products. Building on this momentum, Wire Master began investing more and more into modern equipment and expanding production capacity.
Once Wire Master had accumulated and built up the necessary industry knowledge for core technologies, the company was in a solid position after expanding production hubs to other countries. For instance, in 1991, Wire Master began gradually moving its labor-extensive production to its Thailand-based factory while basing the majority of its R&D capabilities and new product production at the headquarters in Taiwan. This included storage racks, multi-function drawer type storage racks, desk drawers, stainless kitchen storage racks, and specific high-end product manufacturing. Furthermore, aside from the production process of using stainless steel wire materials, the company also invested in coating technologies, enabling them to become a one-stop shop. These measures have propelled Wire Master's competitiveness on the global market and built a sterling reputation among its clients.
Cheng added that Wire Master has already begun diversifying its operations. Aside from furniture hardware, the company has invested in hydroponic vegetable culture, food and milk formula processing, construction, and steel-structure construction.