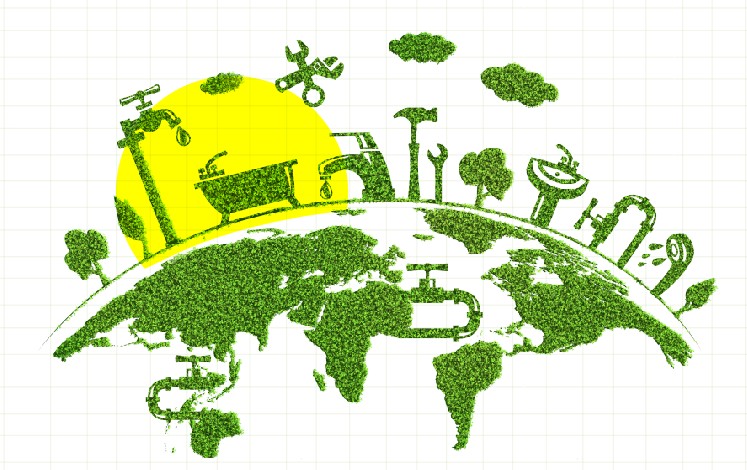 Industries are focusing on new technologies for better environmental sustainability and to promote the overall protection and safety of consumers. The same is trending in Taiwan's hardware and plumbing sector. Companies and consumers are becoming more and more aware of the long-term impact of pollutive materials on natural resources, and as policies and regulations are changed in other crucial markets, the industry must find solutions to tap into this demand. Oftentimes, that means overhauling the production and characteristics of existing materials.
For example, brass is a very common industrial material used in making bathroom faucets and other utilities, and by being capable of making forgeable lead-free dezincification resistant brass, means facilities can offer toxin-free alternatives to brass, which often contains lead. With dezincification resistance features, facilities can not only apply such brass materials to industrial services but also introduce environmentally-friendly alternatives.
Under the support from the Economic Ministry's Department of Industrial Technology, the Metal Industries Research and Development Center-led (MIRDC) initiative invested research into developing material technologies that allowed for the creation of forgeable lead-free dezincified resistant brass. MIRDC's newest venture has acquired international UNS/CDA material C85690 grade, with its quality receiving international recognition and certification, opening greater global channels for Taiwan's hardware industry.
The newly developed forgeable lead-free dezincified-resistant brass has acquired an international UNS material grade. With its unique features, the brass material is not only implemented into hardware forging production but also used to improve the forged product's performance and yield rate. The improved performances will help hardware suppliers expand their own development repertoire, such as casting to forging high-end products to increase added value. MIRDC has already transferred the technological know-how to copper rod material suppliers for mass production, in hopes of addressing demand in the domestic market.
MIRDC Vice President Wang Chun-chieh says the lead-free brass is currently the most popular eco-friendly material in the plumbing industry. In the production process of the general machined process for brass, makers often add a small amount of lead into the materials to improve their free-cutting property. However, brass with lead was often used in plumbing systems, such as faucets and various parts used in our water systems, which introduces harmful impacts to the human body. North America and the European Union have already restricted and banned the usage of leaded brass.
This backdrop led MIRDC to cooperate with Chung Cheng Faucet Co. and the team of Professor Tseng I-Feng from National Kaohsiung University of Science and Technology to co-develop the lead-free dezincification resistant brass of UNS C85690, which meets various regulations and directives (NSF61.9, NSF372, S3874, ELV, RoHS). Wang says he expects the material will see greater applications in the product fields such as electrical engineering, information communication, optoelectronics industry, which are export-oriented mass production, in the future.
C85690 forgeable lead-free dezincification resistant brass-made plumbing valve spool. (Forged product) Photo credit: MIRDC
NHS 2022 to Kick off in April
In other news, the National Hardware Show 2022 is also slated to kick off from April 5 to 7 in person. The NHS Habitat segment, which debuted in 2021, is reportedly back "bigger and better than ever," exploring and showcasing new ideas and innovative technologies that impact the definition of homes and how people live in this society, especially in the post-pandemic era and climate change concerns. Trends in environmental innovations, to cultural and social shifts, are explored and presented in this segment. Be sure to check CENS out regularly for new updates on the exhibition and industry trends!