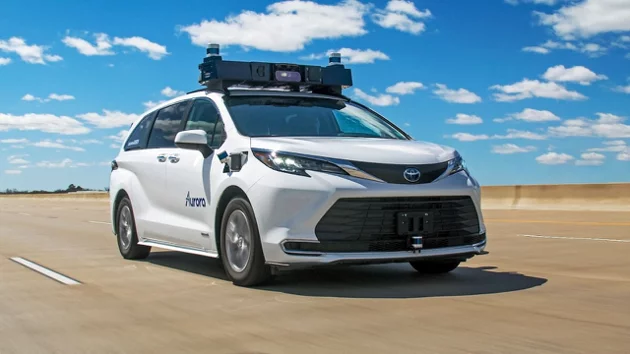 Toyota`s new energy vehicle model. Photo credit: UDN/Reuters
Japanese automotive brand Toyota's recent announcement of reducing production in March due to chip shortages is another setback for the company, as this would not be its first time scaling back capacity in the past two years. Earlier, Toyota had also announced that the chip shortages had slashed the group's production goals from April to June.
However, Economic Daily News points out that Toyota's situation is not isolated, as global auto brands have reported similar manufacturing difficulties and meeting deliveries. Vehicle production sales have been cut, and with electric vehicles becoming more and more in demand, auto brands are now especially aware of the importance of semiconductors. In the past two years, we have mainly seen the rise of auto brands aligning themselves with semiconductor suppliers and makers through alliances, mergers, or becoming stakeholders.
For instance, Foxconn's acquisition of semiconductor suppliers of 6-inch and 8-inch wafers is the group's efforts to scale up EV production in the future. Foxconn Chairman Young Liu has likened that companies that can maintain a steady chip inventory will have a significant competitive advantage in the EV production industry.
A Mobile Computer
In an automotive industry event, Intel Chairman Pat Gelsinger told the audience that they (semiconductor companies) needed auto brands, and these auto brands needed them as well, outlining that the symbiosis-like connection between the two industries is more important than ever, as cars have become mobile computers.
Most automotive factories often operate under the "just-in-time" model and lean inventory stock; however, the pandemic-led disruption of the supply chain, increasing reliance on chips in automotive electronics, and maxed out chip production has created the perfect storm.
On the other hand, Tesla's market-disruptive trend "software-defined" business operations have led to "over-the-air" downloads, forcing traditional automotive brands to realize that cars are no longer just proponents of hardware but also software as well.
As a result, in the past few years, these auto brands have become more like ICT companies, stepping up recruitment efforts in not only software talents and developers for EV OS, but also investing more into maintaining a presence in the semiconductor industry.