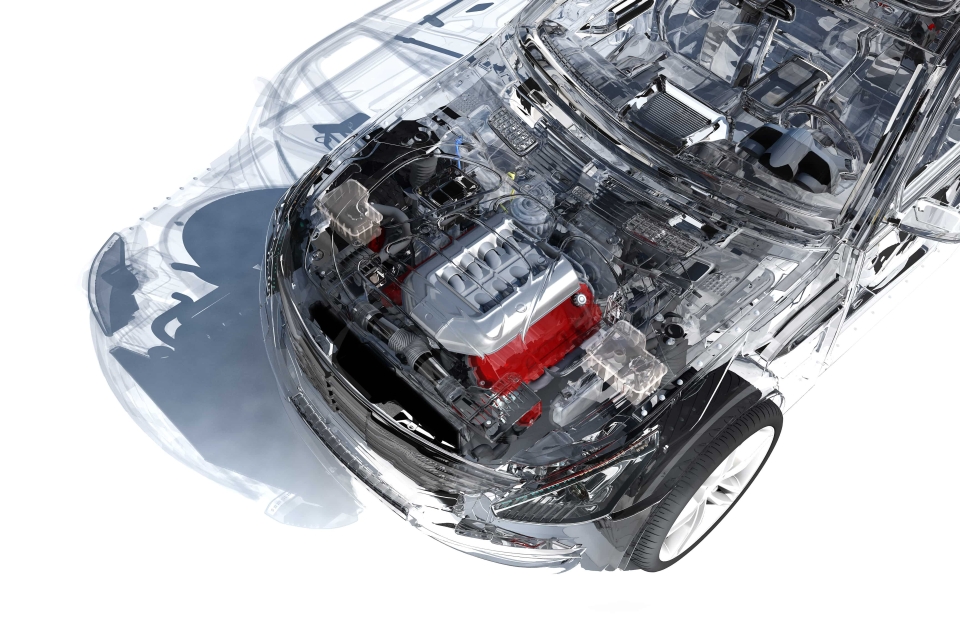 Top market intelligence institution TrendForce reports that the ongoing Russian-Ukrainian war has resulted in challenging situations on both sides of the conflict, reverberating throughout the global car industry as a whole.
The institution reports numerous automotive plants are suspending operations within Russia, as well as a ban on vehicle imports. Global, foreign-invested companies in Russia are also impacted by the possible expropriation of assets within its borders. As a result, three top auto brands named by TrendForce are reported to see a bigger impact from the loss of the Russian market, including Renault-Nissan's 32% market share, Hyundai-Kia's 23%, and Volkswagen's 12%.
Renault is the biggest investor in the domestic automotive manufacturing market, TrendForce reports, with Russia as the auto brand's second-biggest market — whether AVTOVAZ is seized or faces restricted sales, any sort of impact will be significant on Renault. On the other hand, even if these impacted companies find a way to continue production, the sinking Ruble will make imported parts and materials more expensive and hike overall costs.
TrendForce points out that the vehicles inherently use more parts, making supply chains longer than typical consumer products, and thus introducing challenges of avoiding political and regional conflicts as it encompasses different countries and regions around the world. Any global conflicts or regional situations will pose issues to the automotive industry. In the short term, the impacts of the conflict will not only derail automotive brands in Russia, but also investments tied to the global market, the supply chain, sales, and revenue. In the long term, regional politics will also shrink companies' capacity to expand in the affected regions, their competitiveness, and operation selections of technology rollout for the supply chain. TrendForce estimates that on a greater scale, the conflict has impacted the automotive industry's capacity to rebound after facing challenges from the pandemic and chip shortages.
Three factors were named to have a significant impact on the recovery of the automotive industry, which will shrink auto sales in 2022. The first factor is that Ukraine houses many production hubs for European auto brands, and with auto parts production restricted or halted completely in Ukraine due to the conflict, automobile production will be severely slashed as well. Volkswagen has said auto wiring harness production has been moved from Ukraine to North America or China to mitigate further shortages.
The second factor that TrendForce named is how Russia houses a significant proportion of the global automotive upstream materials, such as nickel and palladium production. The conflict has resulted in an increase in costs for these rare metals due to production squeezes, resulting in hiked vehicle prices as well. The third factor is inflation as another concern, which squeezes consumers' purchasing ability as costs rise across the board.
According to DesignNews, the Ukrainian foreign investment bureau has identified big European auto brands, such as BMW, Mercedes-Benz, and Volkswagen Group brands Audi, Bentley, Lamborghini, Porsche, and Volkswagen, as carmakers that significantly rely on parts from the conflict-stricken country's supply plants.
The news website reports that while many factories of auto parts were based in Ukraine, many did not move production out of the country, resulting in parts shortages once the conflict began. Quoted from DesignNews, consultant AlixPartners estimates that nearly 7% of the wiring harnesses used in European automotive production are sourced from Ukraine.
Scrambled Sourcing amid Explosive Demand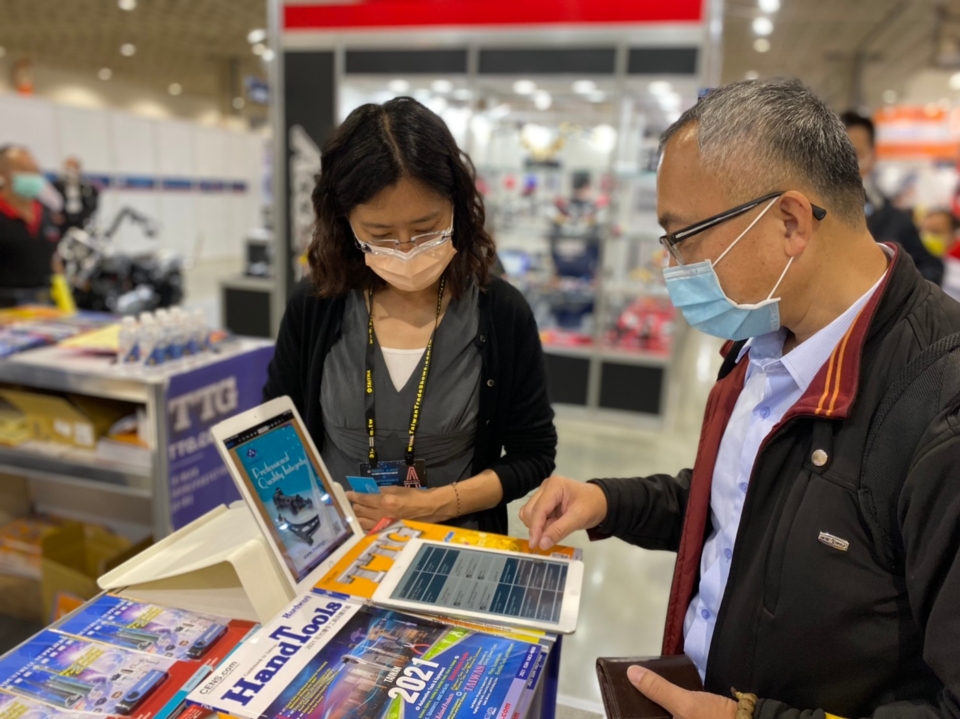 With the world's economy and industries still recovering and rebounding from the disrupted supply chain in the past two years, the Russian-Ukraine war has come at a pressing time. Brands are stretched to source from other places, which on the flip side, presents a unique opportunity for auto parts suppliers.
With one of Taiwan's biggest auto shows, Taipei AMPA, Autotronics Taipei, and the digital version AMPA DigitalGo, slated to kick off on April 20 to 23 at the Nangang Exhibition Center Hall 1, the need for crucial automotive wiring harnesses, parts, and the like, have never been more urgent.
Suppliers in Taiwan are flexible, providing good services at a reasonable price, and operating from a manufacturing hub that is also geographically close to the world's semiconductor production base. This proximity offers potential customers the opportunity to get in touch with not just auto parts suppliers, but also with automotive electronics, which is also in short supply and in great demand due to the chip shortages of 2021.
Check out quality automotive parts suppliers based in Taiwan with CENS.com!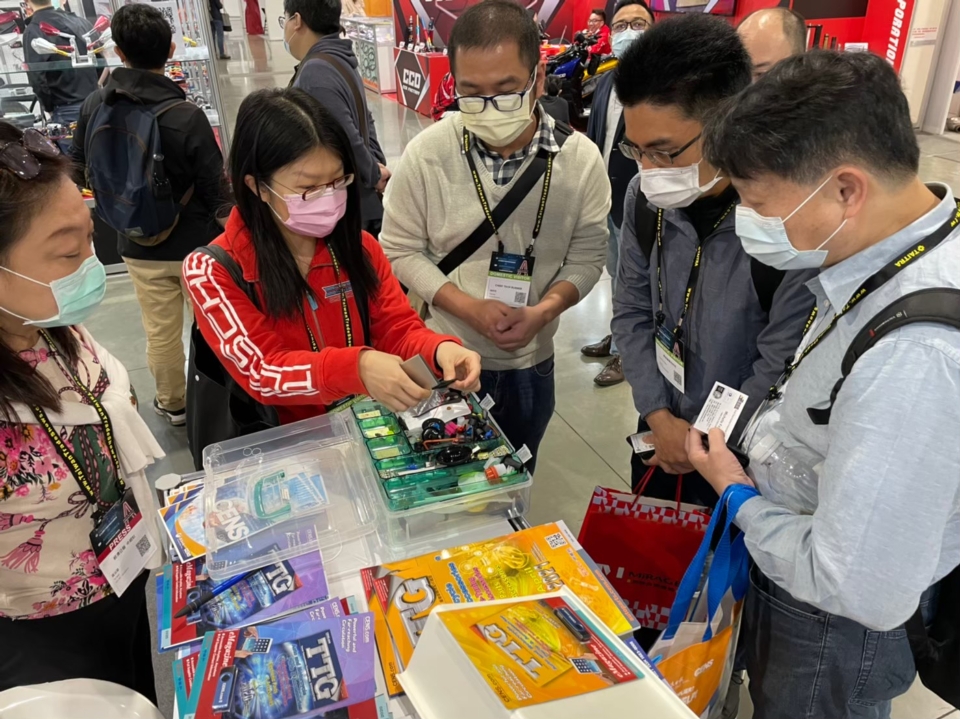 Suppliers and vendors network at the CENS booth at last year`s edition of Taipei AMPA. Photo credit: CENS