The Chung-Hua Institution Economic Research (CIER) released the March manufacturing PMI on Friday, which has expanded for 21 consecutive months, but the index has fallen back to 57.8%. Concerns were expressed that geopolitics will lead to a decline in the outlook index for the next six months; scholars believe that the Russian-Ukrainian war factor has not fully been factored into the PMI performance yet.

The seasonally adjusted Taiwan Manufacturing Purchasing Managers Index (PMI) has expanded for 21 consecutive months in March, falling by 1 percentage point to 57.8% in March, mainly due to the slowdown in the expansion of new orders and production indexes.

Chang Chuan-chang, president of CIER, pointed out that although Taiwan's manufacturing industry is optimistic about future prosperity, some managers are worried that geopolitical factors are pushing up raw material prices, which may lead to higher costs, causing the outlook index for the next six months to drop by 4.2 percentage points to 60.9 %.

Supply Management Institute, Taiwan Chairman Lai Shu-hsin believes that according to the latest PMI data, the manufacturing boom can be described as "stable." Chien Jin-han, a researcher at the Institute of Economics at the Academia Sinica, shared the same view, stating that the economy continued to be stable, but offered concerns that the impact of the Russia-Ukraine war had not been fully reflected in the March survey.

"The economy has loosened up a bit," Chien pointed out. However, Apple has cut orders and TSMC also said that demand has slowed down, likely due to delay of certain global events not yet reflected in the performance survey.

As for whether the worsening COVID-19 outbreak in China will affect terminal demand, Chang said that manufacturers report that the current production impact is limited, but logistics have been disrupted, and time and costs have risen sharply. Overall, it is necessary to continue to observe whether the epidemic in China can be controlled in the short term.

International events are a changing situation, and there are many uncertainties in the outlook of the manufacturing industry. Chang pointed out that contrary to previous years, the key this year is not disrupted order demand, but the inventory and price hike impact on profit especially.

In the follow-up, Chang said they would observe whether new orders are on the rise in the second quarter, which will determine whether the general environment will be determined by the supply side in the past two years.

Chang added that manufacturers' inventory has been relatively high in the past two years, and orders are not a problem. However, due to uncertainties such as geopolitical tension and repeated outbreaks in manufacturing hubs, for manufacturers, compared with orders, whether future profits would come in is more worthy of attention.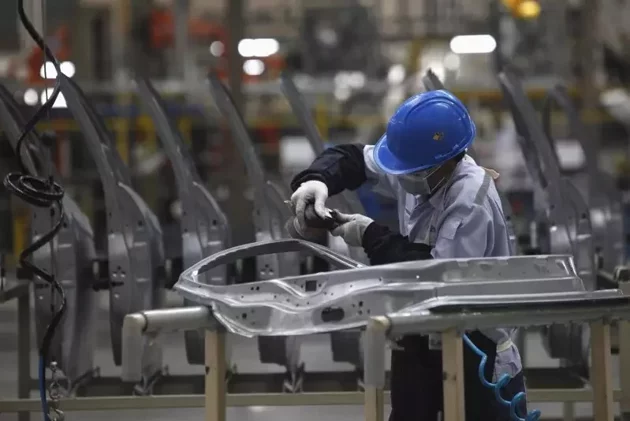 Photo credit: UDN/Reuters