ALTA-PRO CO., LTD.
Air spray guns, air paint guns, airless spray gun and related accessories

2022/04/06 | By Tingyu Chao | ALTA-PRO CO., LTD.
After over 20 years of devotion to developing and making air spray guns and related accessories, ALTA-PRO Co., Ltd. is well recognized as a globally prestigious supplier in Taiwan, offering HP series spray guns, HVLP (high volume low pressure) spray guns, LVLP (low volume low pressure) spray guns, airless spray guns, automatic guns, dry blow guns & air brushes, and related accessories as nozzles, cups, regulators, filters, cleaning kits, gun washers, air filters, respirators, etc.
The company's air spray guns come in gravity or suction type, all feature better atomization of water-based material for wide, stable spraying and come with stainless nozzles and needles. Ergonomically streamlined exterior design for minimized user fatigue and reinforced structure for prolonged lifespan are among the key features. Furthermore, the company's HLVP and LVLP spray gun have high coherence efficiency of 83% and 88%, respectively, and low air consumption.
ALTA-PRO's spray guns are well-known globally due to the company's decades-long dedication to consistently improving production technologies and strict quality control, with the line of products exported to the U.S., Southeast Asia and Europe, mainly for professional use in industrial production and auto maintenance.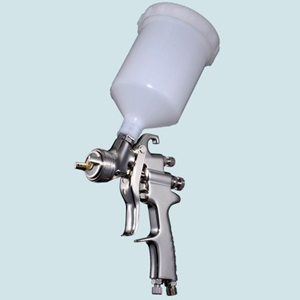 ALTA-PRO CO., LTD.
No.11, Sanxing St., Dali Dist., Taichung City, Taiwan
Tel: 886-4-2407-3996
Fax: 886-4-2407-3956
Email: sales@alta-pro.com.tw, Yg150329@gmai.l.com
Website: www.alta-pro.com.tw