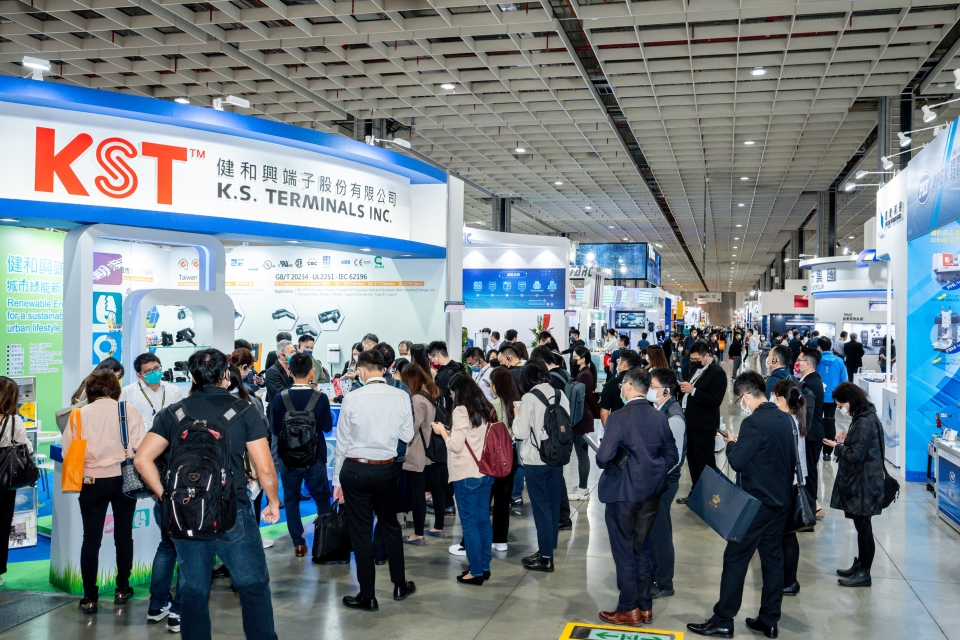 2022 Taipei AMPA four-day event attracted many buyers and attendees to the in-person show grounds. Photo credit: TAITRA
The 4-day 2022 Taipei AMPA and Autotronics Taipei physical show closed out on a high note, with visitors coming from the automotive industry, auto electronics department, as well as other branches in connection with the automobile market.
Nearly 600 exhibitors came to the physical show, and over 1300 booths were occupied. Combined with nearly 190 exhibitors on the online show AMPA DigitalGo, the Taipei AMPA hybrid show of this year was the largest since the pandemic, showing the world that Taiwan's automotive industry is on its way back. While parts and accessories continued to dominate the show, this year also featured many more electric vehicles and smart transportation products, continuing the recent C.A.S.E. (Connected, Automated, Shared, Electric) topic that has been the talk of the industry.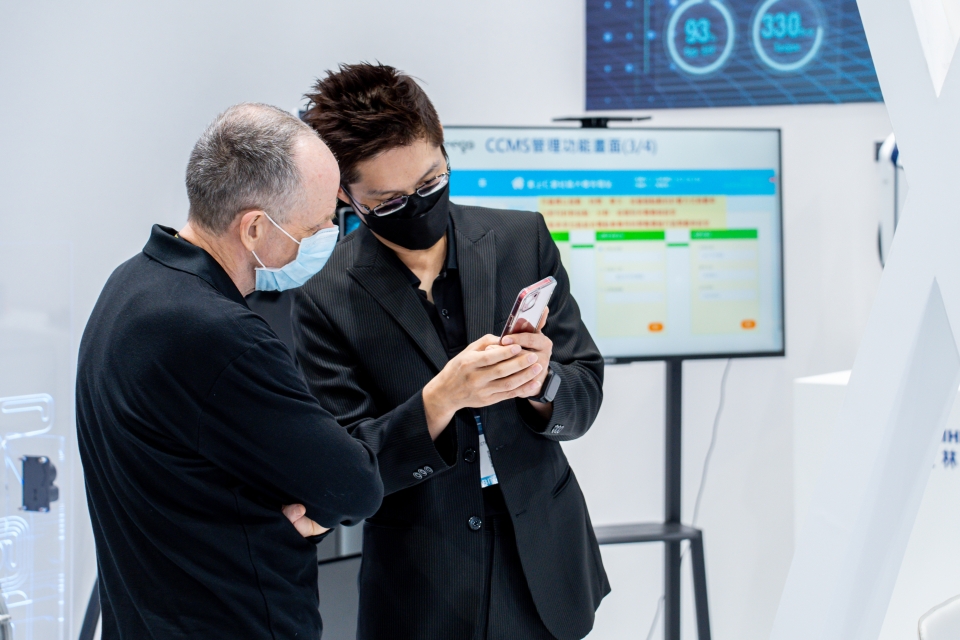 A buyer interacts with exhibitors at Taipei AMPA. Photo credit: TAITRA
In addition to the show itself, international forums, guided tours, and many other events took place, providing more services to the visitors to see and learn about the development and transformation in the industry. With C.A.S.E. dominating the industry today, plenty of industry experts attended the IoV and EV forums to learn about what NVIDIA, Delta Taiwan, and TTIA are doing to contribute to the electric vehicle field. Furthermore, the first-ever AMPA Key Opinion Leader Tour Guide provided visitors with chances to have a deeper understanding of the automotive industry through professional elaboration and received positive feedback from participants.
Also, the first-ever AMPA JumpStart event provided a link between Taiwanese suppliers and global EV startups to work together and successfully match 10 procurement meetings; while "AMPA ESG Achievement" recognized 16 exhibitors for their contributions toward Environmental, Social, and Governance (ESG) movement. With more and more international enterprises requesting ESG relative movements when procurement, it will have an active impact for both exhibitors and sustainable development. Another highlight of the 2022 Taipei AMPA is the AMR-AI-PJ-UVGI-Robot that the organizer collaborated with MSI, providing a safe exhibition environment for exhibitors and visitors.
AMPA DigitalGo had tens of thousands of viewers log on to view products in the latest digital concept show. And also 50 online procurement meetings took place on the TTS Match platform, bringing the automotive industry back together, and letting the world know that Taiwan is open for business. With the online exhibition and meetings, several exhibitors had communicated with foreign buyers smoothly, according to the exhibitors participating in the online meetings.
For more information about the 2022 Taipei AMPA show, visit the Taipei AMPA website (https://www.taipeiampa.com.tw/en/index.html); for those looking ahead, the 2023 Taipei AMPA show will take place next April 12 to 15, and more information on this event will be posted at a later time.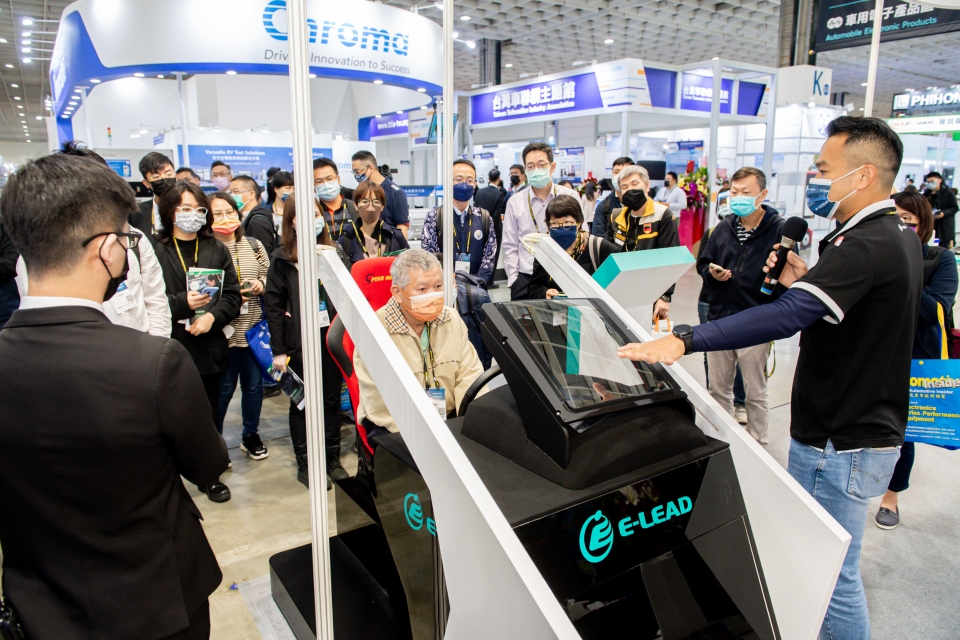 Taipei AMPA hosted five in-person show tours with a speaker giving insights on the auto parts industry and exhibitors. Photo credit: TAITRA