⬛ Huang Chi-ming
Ray Fu was founded in 2000 to market steel wires and fastener products to the global market as a professional manufacturer and exporter. The company's production capability comes from its parent company, Chen Nan (founded in 1992), which has facilities ranging from wire processing plants, fastener factories, heat treatment factories, and packaging plants. Ray Fu is currently a significant MIT, fastener manufacturer based in Taiwan, providing quality fastener products to global clients.
Ray Fu produces fasteners geared for construction and automotive uses, with wire materials primarily procured from China Steel, including 1018-C1022, 10B21, as the main types, ranging in specifications from 1.78mm to 10mm. In the future, Ray Fu will direct more resources into high-value products, such as stainless steel and aerospace products.
In the meantime, Ray Fu's automotive fasteners are IATF16949 certified and can supply specifications ranging from M4 to M10 and 16mm to 150mm. For wood fasteners, Ray Fu can make M3.5 to M12, and Max 300mm. Many of the company's product quality and performance have acquired EOTA's ETA certification.
Ray Fu has directed a significant amount of investment into building new factories in a bid to fulfill customer orders and promote sustainable development in recent years. A Factory houses half-produced wire products and Ray Fu's in-house spheroid annealing furnace; B Factory houses wire material products; C Factory handles fastener production, while D Factory has a new heat treatment production line to improve content rate. Chen Nan's monthly iron wire production rate for wire materials is clocked at 8000 tons, with fastener production like screws reaching 4500 tons.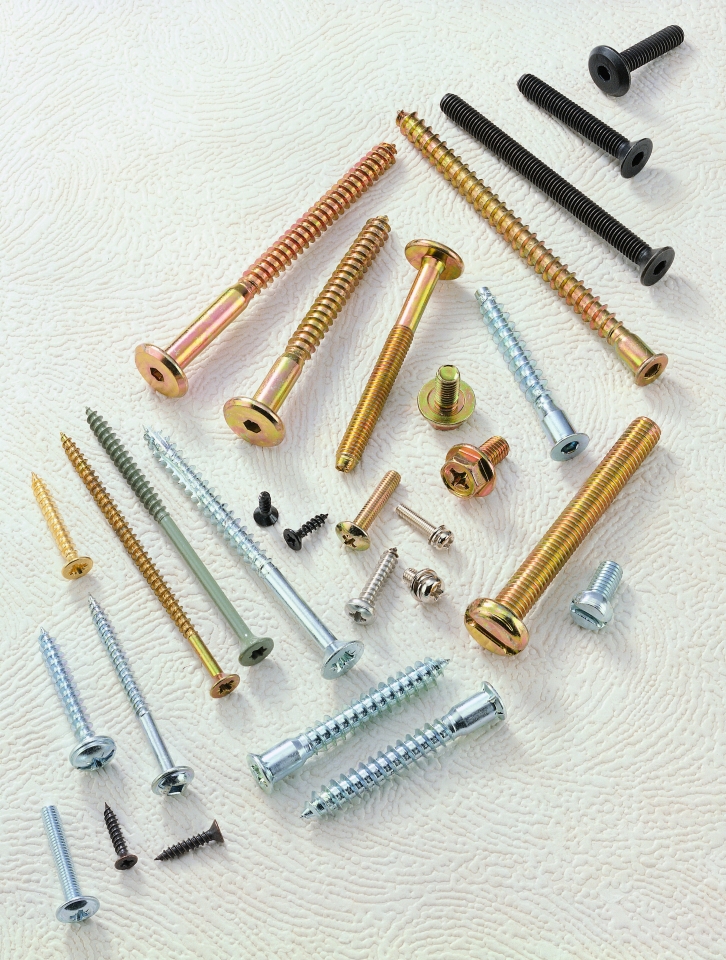 Being able to ensure quality wire materials, Ray Fu's capability to offer one-stop services makes their screw products highly popular among buyers. (Photo courtesy of Ray Fu)