Ray Fu to Fit Production Lines for Auto Fastener Parts in New Factory Offering the Most Comprehensive Services for Buyers
2022/10/25 | By CENS | RAY FU ENTERPRISE CO., LTD.
∎ Huang Chi-ming
Local fastener manufacturer, Ray Fu Enterprise Co., Ltd. reports that their new factory is slated to cover an approximate 138,000 square meters of land, and successfully put its first-stage projects of four factories into operation. The first-stage commissioned factories largely houses designated areas for product production, mainly semi-completed wire products, spheroid annealing furnace, finished wire products, screw forming, heat treatment. Other additions such as multi-stroke machines were also fitted into the production line. These upgrades are done to ensure production increase and increased demand for exports of wires and special screws. Ray Fu currently sees production capacity of 60,000 tons per month of iron wires and screw exports at 30,000 tons per month.
The additional commission of the new factory allows Ray Fu to boost their competitive edge. Currently, the firm is manufacturing screw specifications of M4-M10, 16 mm to 150 mm. On the other hand, Ray Fu is also looking to expand their wire products overseas, supplying wire materials ranging from C1018~C1022 and 10B21, with wire diameters of 1.78 mm to 10 mm. Thanks to consistent quality, Ray Fu's wire materials are favored among European and American buyers.
In terms of production management, the firm keeps a close eye on all proceedings from the very beginning of the production, including the material origins of the screws, which are managed under the company's wire material factories. Primary applications of screws made by the firm are used in construction and automotive. The firm has acquired certifications such as ISO 9001, ISO 14001, the European Union's ETA, CE DIN EN 14592, 14566, and IATF 16949 for automotive parts. In order to provide the best customer service, Ray Fu offers the full package, from production to surface treatment, packaging and exporting. The firm also includes a TAF certification as a product inspection report before shipment.
However, in face of pricing competition for global steel prices, fastener firms are indeed facing an uphill battle against competitors. Ray Fu chooses a different approach, by standing by its persistence to offer 100%-locally made products, develop new products and added-valued fasteners to expand horizons of its own blue ocean strategy.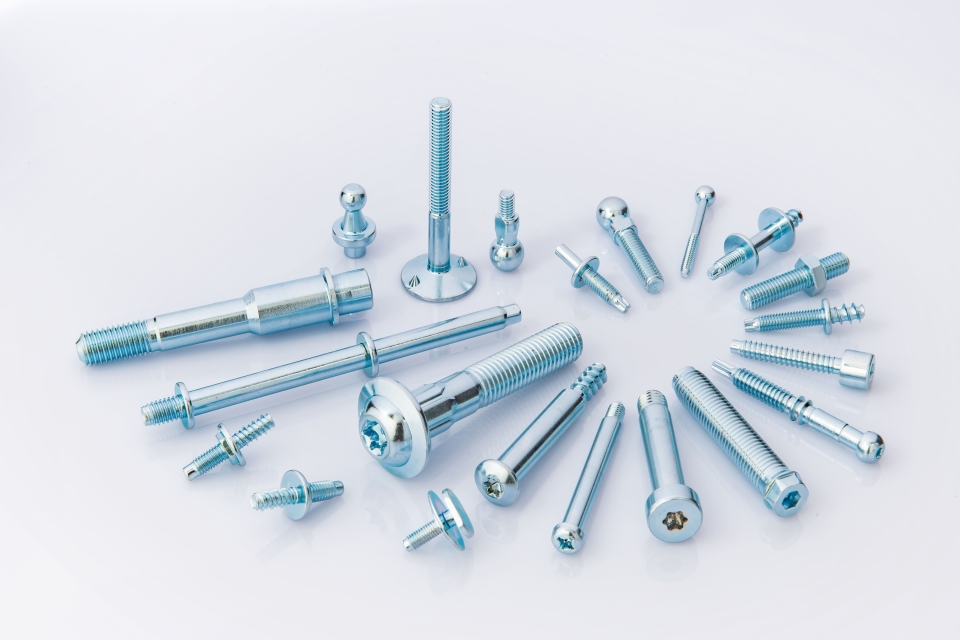 Ray Fu's automotive fasteners are highly lauded by clients, as the company maintains stringent quality control in choosing wire materials, and conducting further inspections before shipping the orders.