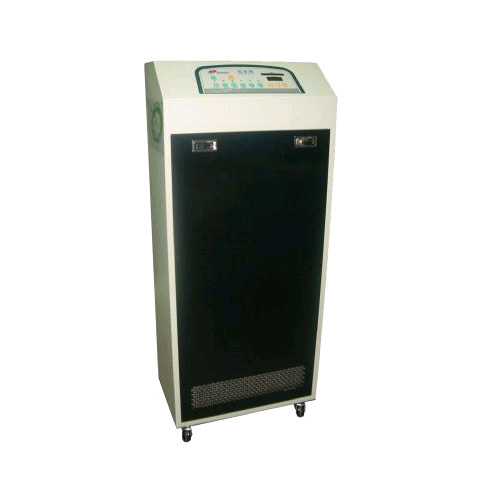 Air treatment device having various selections
Model:

DS-A168

Country of Origin:

Taiwan
Detail Specifications / Descriptions
DS-A168 offers the most effective solution to remove airborne pollutants and VOC's. It produces a super clean environment and virtually promotes indoor air quality (IAQ).

DS-Air, as opposed to the conventional air purifiers which catching the airborne pollutants on the filter only, kills the bacteria captured on the ULPA filter continuously to ensure the complete sterilization works. And it provides clean, fresh air with the advantages of PSA oxygen generator and ionizer.

The latest advanced internal air box sterilization technology that consists of a proprietary with UV lamp, ozone generator, and TiO2 in it. Room air, along with airborne microbial, such as virus, bacteria, mold spores, dust mites and fungi, are drawn into the internal air box of the equipment and the microbial will be captured on the ULPA filter, to make sure complete internal air box sterilization works by continuously treating those microbial with ozone+UV+TiO2. As a matter of the fact, it can protect you from being infected by virus&bacteria whether the equipment is off or during the regular replacement of the ULPA filter.

Effects of negative ions 1.Counteract the effects of smoking. 2.Good for a positive attitude. 3.Help prevent respiratory-related illnesses. 4.As a natural antidepressant. 5.Help us to sleep better. 6.Purify the Air.

◎Flexble DS-Air168 is designed for use in many different configurations and functions. It effectively removes VOC's, such as ammonia which is released from droppings, sweat, human body, hydrogen sulfide that comes from a toilet vent, putrid or rotten matter, toluene that is generated by solvents, formaldehyde that is released from furniture, insulations, NOx that is from automobiles, and nicotine that is from tobacco smoke, etc.

◎Patented airflow technology With a sound reducing feature, the circulating fan is installed in the middle of airflow. The patented internal air box sterilization system with chemical filter(optional) effectively produces an atmosphere virtually free of viruses, bacteria and VOC's. Abuilt-in ionizer is available as an option and helps boost your energy.

The pre-filter, activated carbon filter and the chemical filter(optional) installed in front of ULPA filter extends ULPA filter usable life so as to reduce the expenses.
More specifications
(pdf)