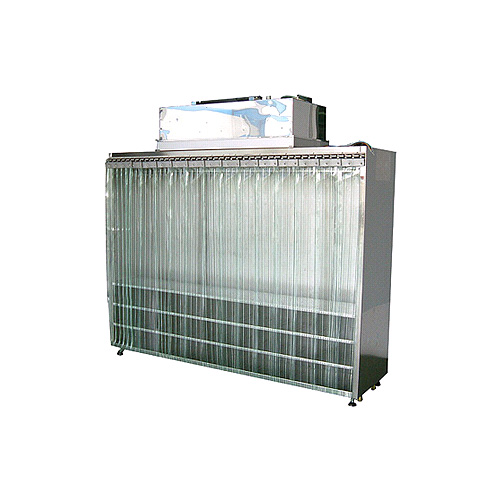 Clean Stocker
Country of Origin:

Taiwan
Detail Specifications / Descriptions
Description

Laminar Flow clean stocker is designed to maintain the cleanliness integrity of clean room garments during storage.

It can effectively purge and remove particles such as lint and dust ingress on the clothing fabric.

Clean Stocker features a quiet, direct drive, variable- speed blower mounted above a HEPA filter rated 99.99% 0.3um, and delivers a continuous downstream that block the inrush of contaminants into the storage area, as a result, helps garments virtually free of particulates.

Clean Stocker is located at the bottom of the storage area and discharges air along with any contaminants that may have entered the stocker.

A variety of configurations and materials are available to suit particular application requirements. Such as garment storage only, with adjustable shelves, or stainless steel cabinet without transparent window models.

Clean Stockers are perfect for the range of applications include pharmaceutical, chemical biotech, nanotechnology, LCD, Wafer fabrication, Semiconductor, food processing industries, among others.
More specifications
(pdf)