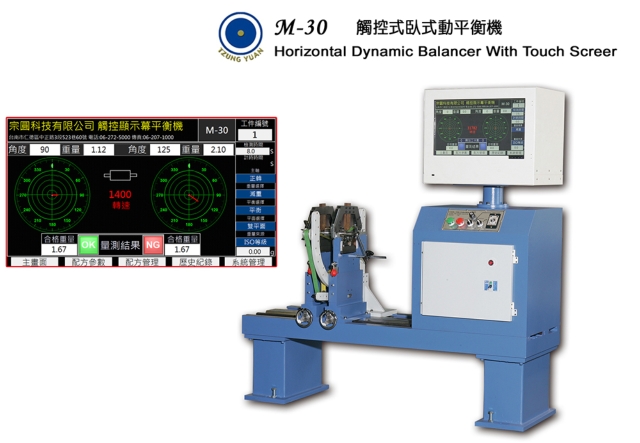 Horizontal Dynamic Balancer With Touch Screer
Hot
Model:

M-30

Country of Origin:

Taiwan
Detail Specifications / Descriptions
Application :
For the balance and correction of the rotating
parts of motors 、generators、blower、engines、
pumps、work machines 、farming machines、
paper machines 、textile machines、construction
machines、food machines 、motorcycle 、
automobiles、steaming ship 、airplanes、etc.,
before and after the assembling .
Use IPC, to show both left and right hand
side unbalance angle at the same time and
together with drilling machine to adjust the
work piece.It helps to speed up the process
finish.
Notes: Balance machine for fan is using IPC
double pointers to show ray diagram.