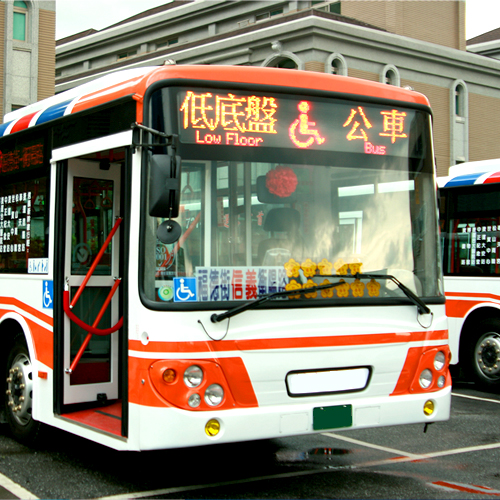 Front LED Display
Model:

LY668-383-8

Country of Origin:

Taiwan
Detail Specifications / Descriptions
* (w/patented frame; Patent No. M269219, Patented rear warning device for bus; Patent No. M287253)
* Front, side and rear displays linkable
* Frame size: L 1,980mm x H 380mm
* LED bulbs: 129 x 32 (6,144 dots); distance between bulbs: 5mm; distance between rows: 5mm
* Display capacity: DIY input of text in any language, graphics or numbers
* Power: 24V
* Colors: Yellow, red, green
* Switch of display: DIY presetting of switch interval


* Custom orders welcome!