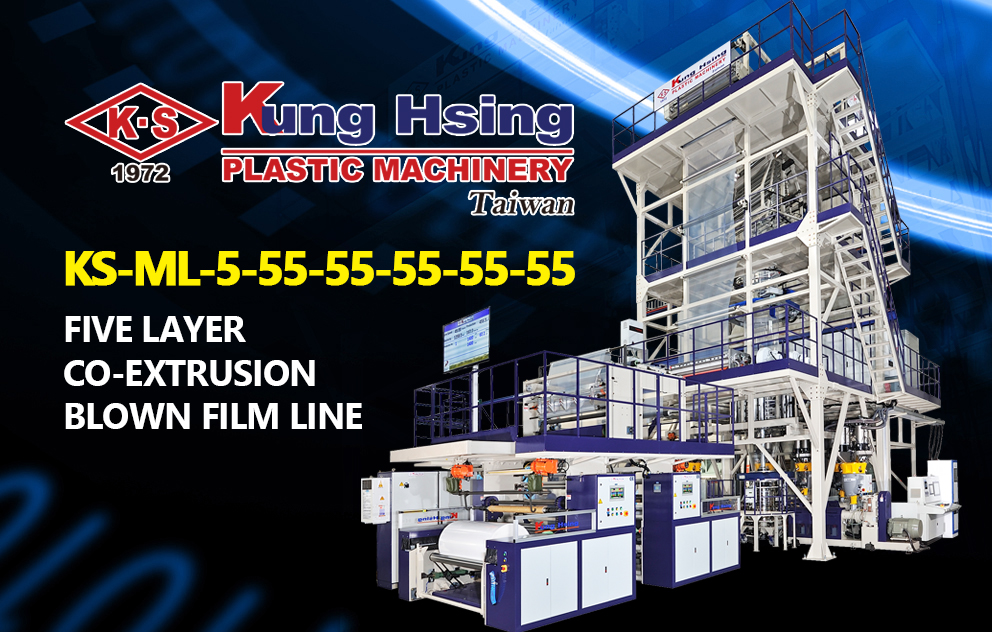 K, The World's Leading Trade Fair for Plastic and Rubber Industry

2019 K Show, the leading global trade fair for the plastics and rubber industry, had been held in Düsseldorf on 16-23 October, 2019. There were 3,330 exhibitors from 63 nations proved impressively: plastics continue to be an innovative, indispensable material. But they also unanimously underscored the necessity of having operational circular economies along the complete material chain and to this end already presented numerous concrete solutions.

Companies struck a nerve with people with this focus because the approximately 224,116 visitors from 168 countries took great interest especially in recycling systems, sustainable raw materials, resource-saving processes. Furthermore, K 2019 was characterized by a high propensity to invest as before. ...


KUNG HSING PLASTIC MACHINERY CO., LTD.

With professional technics and rigorous quality control, Kung Hsing gains high-reputation in the industry

Kung Hsing Plastic Machinery Co., LTD., founded in 1972, is the brainchild of the company President Tsai Chin-lien's over 48 years of experience in designing and producing extrusion machines. The firm stood by its belief to uphold integrity and offer the best quality and services, eventually becoming a leader in the extrusion machinery industry in Taiwan. Kung Hsing currently has two factories; the first primarily manufactures and assembly parts, while the second is in charge of testing, assembly and delivery of the machineries.

In preparation of rolling out higher specifications of film-blowing machinery and meeting the trends of bigger models, as well as fulfilling the needs of domestic clients who prioritize quality and reliability, the firm has begun the construction of its third factory, with the goal of producing high-performance machineries and maintaining top production volume. ...
INTYPE Follows World Trends for Operation: Environmentally Friendly Manufacturing, Sustainability and Circular Economy

Intype Enterprise has built up 55 years of experience in producing extruders, though the firm is placing greater consideration on rapidly degrading of the global environment. In the past 20 years, Intype has become an active contributor to building up a global ecosystem, enabling them to reuse the products manufactured by their own extruders and avoid further waste. The firm thus has revolved its operations around three key design principles: environmentally friendly manufacturing, sustainability and circular economy. ...

INTYPE ENTERPRISE CO., LTD.



2020 Machinery & Machine Tools